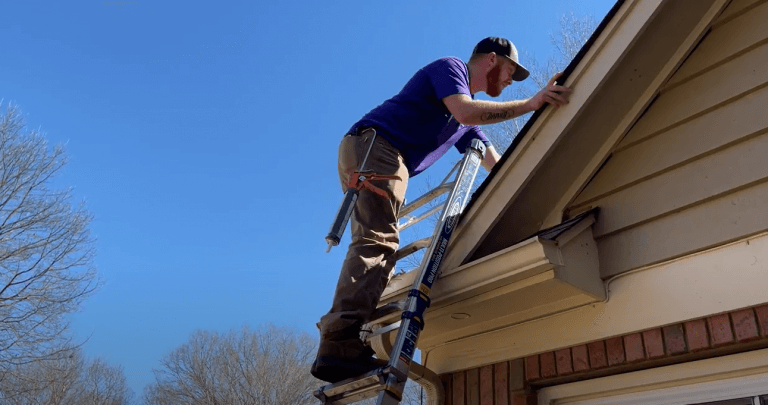 What's in a Memphis Storm Damage Roof Inspection?
Jun 15 2022
After a severe storm hits Memphis, it's important to have a storm damage roof inspection. That's where we can help!
Obvious signs of storm damage would be shingles on the ground or tree limbs imbedded in your roof. We also recommend talking to your neighbors- if they have storm damage then there is a very good chance that your roof was damaged as well. The last thing you want is for your roof to leak and cause further damage to your home. A professional roofing contractor will be able to identify any storm damage and make repairs as necessary.
Restoration Roofing has years of experience helping homeowners with their storm-damaged roofs. Now we will help you understand what exactly happens during a storm damage roof inspection.
What is Inspected on Your Memphis Roof?
Here are some of the things that will be inspected during a Memphis storm damage roof inspection:
Gutters – From the ground and while on your roof, our roofing contractors will check your gutters and downspouts for any signs of damage. The contractor will make sure they are clear of debris and attached properly. This includes dings or dents on the face of your gutters as well as inside the gutters for excessive granule loss. If a storm did enough damage to remove granules, then the shingles integrity is compromised.
Shingles– Next our contractors will look for any missing, loose, or damaged shingles. They will inspect for wind damage noting any missing shingles or wind creased shingles. They will also look for hail damage large enough to damage the shingles. If damage is found, then our Memphis roofing contractors will document everything and work with you to file a claim.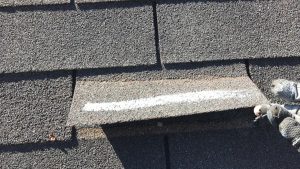 Roof Decking– This is the plywood or OSB boards that make up the structure of your roof. The contractor will check for any water damage, rot, or warping.
Roof Vents and Roof Flashing– Finally, the contractor will check the roof vents and roof flashing around any chimneys, vents, or skylights. They will make sure the flashing is sealed properly to prevent any leaks.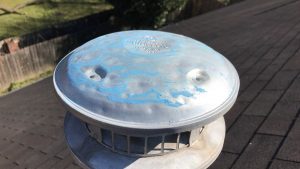 If any damage is found, the contractor will show you the extent of the damage and work with you for the best course of action to keep your home protected.
How Does Restoration Roofing Document Storm Damage?
Your insurance company needs clear evidence that your roof was damaged by a storm. Our team documents every issue they encounter with photos as well as videos explaining what they are showing. Our team also has a variety of tools to back up their claim of storm damage that will help homeowners make their case to insurance companies.
To mark damage our roofing contractors use chalk to circle any dents from storm damage. This helps points out areas of concern to the insurance companies.
Our team will then sit down with you and show you their findings. If it's enough to file a claim, they will work with you to file a claim to your insurance. Once the file is claimed, our team will continue to work with your insurance to get you the coverage you deserve.
What's the Process for Filing a Claim for Roof Storm Damage?
For most people, the thought of filing an insurance claim is overwhelming. The process can be confusing and time-consuming, and you may not even be sure if you have a valid claim. If your roof has been damaged by a storm, however, it is important to take action quickly in order to avoid further damage.
We recommend reaching out to a roofing company first and then with their findings in hand, contact your insurance company and let them know that your roof has been damaged. Be sure to have your policy number handy, as well as any other relevant information. The insurance company will then send an adjuster to assess the damage and determine the extent of the coverage. Our roofing contractors will be at this adjuster's meeting to make your case and get on your roof to show the damage.
If you have storm damage to your roof, the process for filing a claim can be confusing. However, by taking action quickly and being as specific as possible, you can maximize your chances of getting the coverage you need. Check out our recent blog on Reading Your Insurance Claim to understand more about each line item on your claim.
Need A Memphis Roofer for Storm Damage? Contact us!
A heavy storm can take a toll on the condition of your roof. That's why it's so important to get a professional inspection to assess any damage. Hiring a professional roofing contractor will simplify and speed up the insurance process while saving your money in the long run.
At Restoration Roofing we have the experience and expertise to help you with a detailed inspection report and filing your roof insurance claim. To get in touch with one of our project managers, give us a call at 901-854-3402 or click here to set up a free inspection. We offer a free Memphis Storm Damage Roof Inspection that is easy and completed quickly. Make sure to follow us on Facebook and Instagram for more tips on taking care of your roof.