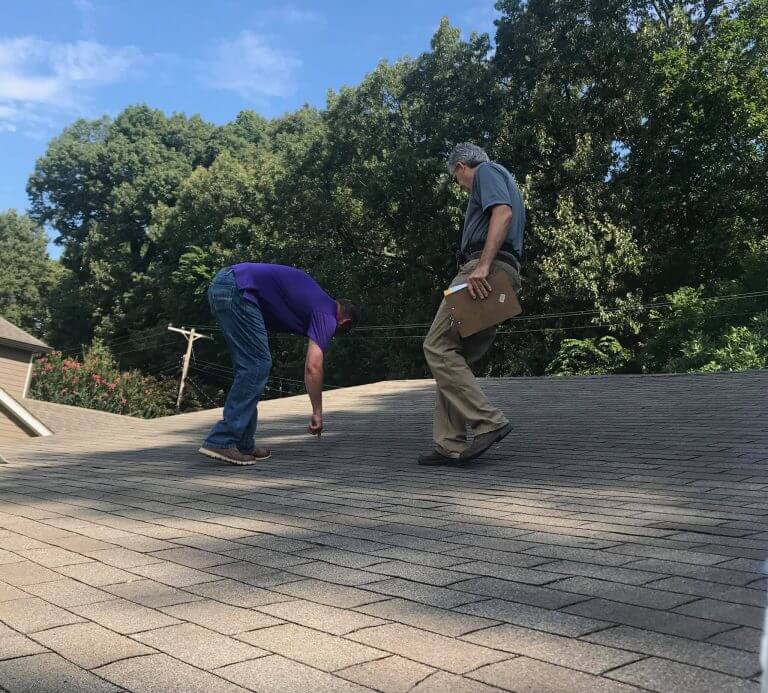 Memphis Storm Damage Roof Repair
After a severe storm hits Memphis, it's important to have your roof inspected for damage. That's where we can help!
If you have recently had your roof damaged in a storm, the first thing to do is assess the damage. A professional roofing contractor should evaluate any potential issues. This will ensure that the repairs or replacement are done correctly.
At Restoration Roofing our team can inspect the damage and also work with your insurance company to file a claim and keep you covered.
What Should I Look for in a Damaged Roof?
A damaged roof can be a result of several things. If it's already leaking, you need to take action right away. Ensure that you're keeping an eye out for any watermarks on the ceiling or floors, and keep an eye out for any signs of mold growth, like black spots in the woodwork. Also be on the lookout for any missing, loose, or damaged shingles. If you see any of these things, you need to fix them immediately.
How Do You Deal With Roof Damage After a Storm?
Your roof may be damaged by hailstorms, thunderstorms, and high winds. The steps listed below can help you deal with roof damage after a storm:
Inspect the roof from the ground.

Inspect your gutters.

Get a close-up look at the shingles.

Check the attic and ceilings.

Check for standing water.

Remove debris when it's safe.
Do Home Insurance Policies Cover Storm Damage?
If your home is affected by wind, hail, or lightning, your homeowner's insurance may cover the damage. 
Our team will work with you and your insurance company to file the claim, document damage caused by the storm and meet with the insurance adjuster to show the documented damage. 
How to Start the Process of Roof Replacement Through Insurance?
For most people, the thought of filing an insurance claim is overwhelming. The process can be confusing and time-consuming, and you may not even be sure if you have a valid claim. If your roof has been damaged by a storm, however, it is important to take action quickly in order to avoid further damage.
We recommend reaching out to a roofing company first and then with their findings in hand, contact your insurance company and let them know that your roof has been damaged. Be sure to have your policy number handy, as well as any other relevant information. The insurance company will then send an adjuster to assess the damage and determine the extent of the coverage. Our roofing contractors will be at this adjuster's meeting to make your case and get on your roof to show the damage.
If you have storm damage to your roof, the process for filing a claim can be confusing. However, by taking action quickly and being as specific as possible, you can maximize your chances of getting the coverage you need.
How to Prevent Shingles From Blowing Off Your Roof?
Inspect your roof regularly.

Make sure your shingles are properly installed and secure.

Replace missing shingles as soon as possible so that moisture doesn't get into your roof decking and cause damage.

Keep gutters clear of leaves and debris so water doesn't pool up and cause damage to your shingles as well as your roof decking underneath.
At Restoration Roofing we have the experience and expertise to help you with a detailed inspection report and filing your insurance claim. To get in touch with one of our project managers, give us a call at 901-854-3402 or click here to set up a free inspection. We offer free inspections that are easy and completed quickly.