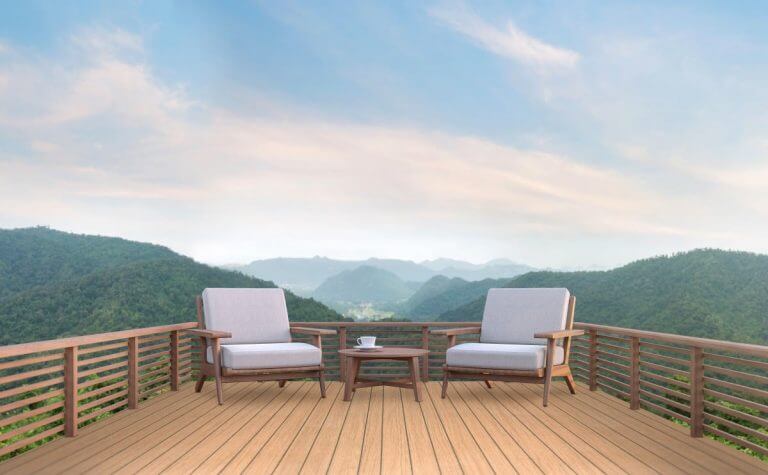 Our name may be Restoration Roofing, but we do more than just roofing. We are also one of the only Memphis installers of a material called Dec Tec.
The warm Memphis weather calls for good times spent outside. Most homeowners go out to their deck to enjoy a barbecue cookout and entertain friends and family. It's often one of the most used areas in a home, meaning it needs to withstand the outside elements as well as day to day wear and tear.
You've probably experienced issues with patio maintenance from yearly wood decking repair to outdoor coatings flaking and cracking.
So what's the solution? Our answer: Dec Tec.
What is Dec Tec?
Dec Tec is a single-ply vinyl decking membrane used on patios, balconies, boathouses and more. It is a low maintenance, anti-mold, non-cracking, high-end surface material.
The high-end material creates waterproof lining for you outdoor living space surfaces. With 13 different design options, Dec Tec can complement anyone's design style or space aesthetic.