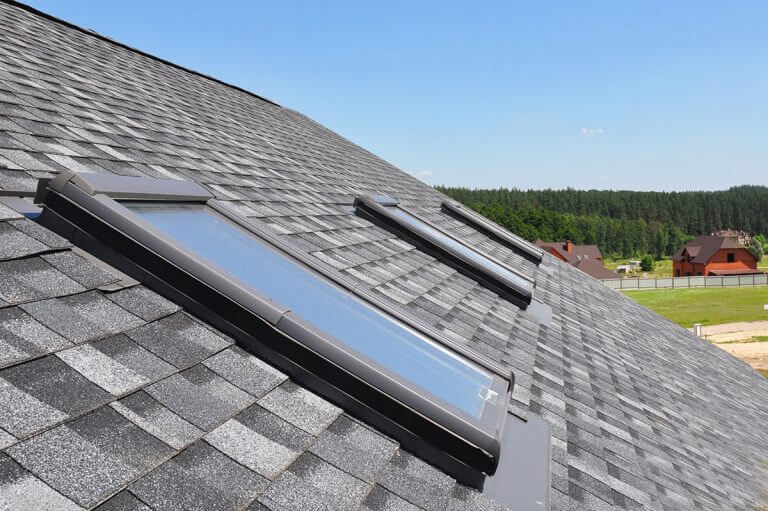 Skylight Installation in Memphis, TN
Many people love to let some light into their homes since it can bring some heat into a room and even make it look nicer. Adding skylights to your home is a great way to transform your home by letting in natural light and fresh air. Skylights in the home improve your overall well-being, decrease your dependence on electricity and reinvent a space. Due to this, many people and businesses will install skylights into their buildings. 
The Purpose of Skylights
A fixed skylight with insulated glass has multiple purposes that people may initially overlook. For example, skylights are an excellent way to add more style to your room while allowing you to light it up as needed. This way, people can stand in the light for a bit of extra illumination or heat, or they can use the light while they read.
Skylights stand out in Memphis due to the naturally sunny days during the summer. You can rest assured knowing that the sun will shine bright, so you can get the most use out of your skylight. On top of this, you can still get a bit of light in your room during the evening from the moon.
Residential Products
Mid-South Skylight Systems specializes in installing new residential VELUX skylights quickly and hassle free, so you can start enjoying your new lighter, brighter and more energy-efficient home.
Commercial Products
Mid-South Skylight Systems specializes in commercial skylight installation, providing optimal lighting and fresh air to enhance your building's architectural design and performance.
We at Restoration Roofing will meet all of your needs when it comes to a professional installation in the Memphis area, working around your hours to ensure that we handle things at a convenient time for you.
We can even add other installations to make it more convenient for you. For example, we can add blinds to your skylights so you can block out the light whenever you want to keep the room dark. This way, you can have complete control over the lighting in your rooms to make them as comfortable as possible.
To learn more about transforming your home with skylights visit: https://skylightspecialist.com/mid-south-skylight-systems