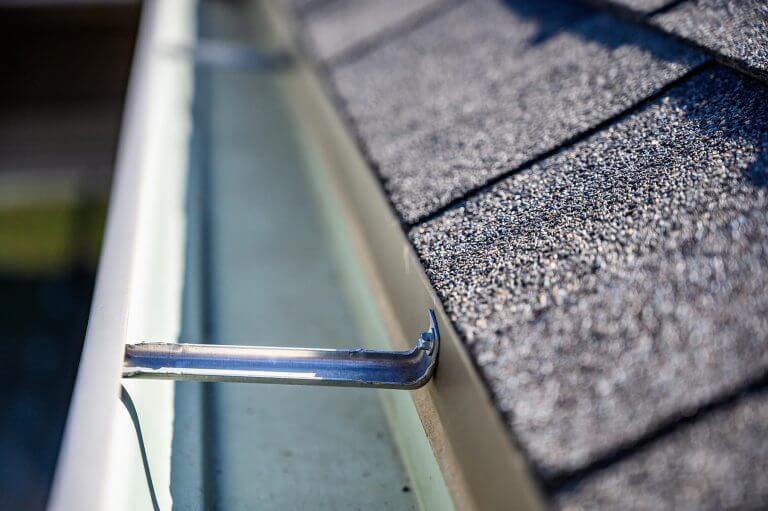 Are your gutters drooping or stuffed with leaves? Properly functioning gutters make more of a difference than you might think because when water backs up or doesn't divert properly, it can damage your roof, siding, eaves — even undermine your home's foundation. Yes, rainwater can do a lot of harm if it doesn't have a good gutter system to take it away from your home! So if you're already replacing your roof, it makes sense to replace your old or sagging gutters at the same time.
Restoration Roofing offers gutter repair and replacement in the Memphis area. We offer gutters and downspouts in different sizes and shapes to ensure that you get a sturdy gutter system that resists leaf buildup and diverts rainwater safely away from your house.
Why Gutters Matter
Although their importance is often overlooked, gutters play a vital role in protecting your home from water damage. Regular inspections and maintenance are a great way to ensure your gutter's efficiency and boost its useful life. However, it's important to note that your gutter is prone to deterioration over time. 
Different materials are used to make gutters/downspouts, and the materials a gutter is made of can affect its lifespan. For example, if your home has copper gutters, they can last as long as 50 years. Aluminum gutters last about 20 years. The gutters we install are made to last and to resist the buildup of leaves and debris that often makes gutters sag and bend before their time.
Signs that It May Be Time for Gutter Repair or Replacement
Even though most rain gutters have a fairly long lifespan, they might require some repairs or replacements at some point. If you notice any of the following signs, it's time to seek the services of an expert to check whether your gutter needs repair or replacement. 
Cracks
For the gutters and downspouts to drain water effectively, it's important to ensure that they are in good condition without any cracks. Although they're often ignored, small cracks in your gutter can lead to water damage on your property — possibly even leading to expensive foundation repairs if the problem goes on long enough. If you notice any cracks in your gutter, let us perform gutter repair or replacement before they have a chance to become a bigger problem. 
Sagging
Luckily, this sign is easily noticeable. Clogged gutters often sag due to standing water or the presence of debris/leaves which prevent water from going down the downspout. Sometimes, a sagging gutter may be due to a lack of enough support or wrapping. Fortunately, with regular maintenance, sagging resulting from these problems can be avoided. Moreover, it would be best to consult with an expert to know which gutter/downspout size is appropriate for your home. 
Ignoring the above signs of faulty gutters can lead to big problems:
Roof Damage: The roof is one of the most delicate parts of a building as it offers protection from rain and sunlight. If water is not adequately drained from the gutter, it might spread into the roof, leading to rust. It may also lead to sagging of the roof, and worse, the roof might collapse. Repairing a roof can be costly and detrimental to your budget, but a new gutter installation is much less expensive and may solve the problem. 

Foundation Damage: If your downspout is not efficient, water will accumulate underground. The pooling water that results can cause extensive damage to your foundation, walls, and floors. 

Black Mold: Ensuring that your downspouts/gutters are working efficiently is one step toward preventing black mold and damage to insulation. 
Rain gutters may seem like a minor part of your roof, but clogged or leaky gutters can lead to a lot of damage in the long run! So be on the lookout for any signs that your gutters are damaged, and contact the roofing professionals at Restoration Roofing if you notice any sagging or cracks on your gutters.
Call the Memphis area gutter replacement company that goes the extra mile. Give us a call today or contact us online to get an estimate on your gutter repair or replacement!