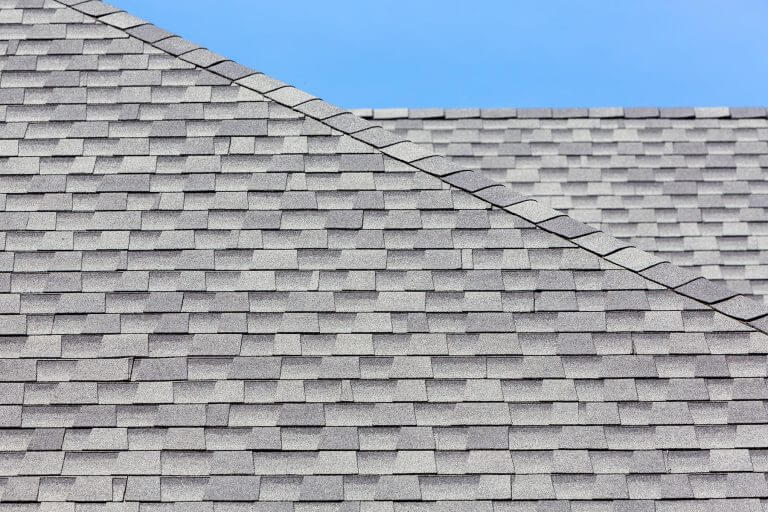 New Roof Installation in Memphis, TN
The roof of your home or business is a significant investment that should be maintained well to ensure it's effectively protecting you and your property. That means you need a Memphis roofing contractor who can choose the right roofing materials — concrete tiles, traditional shingles, or any other materials — and ensure they are installed correctly.
Choosing the right contractor for your roofing needs is important because the quality of your roof affects your home in many ways — from preventing leaks and water damage to other parts of the house to saving you money on your utility bills! Restoration Roofing offers roof installation and the necessary repairs and maintenance to keep your roof doing its job and protecting your home. Below are the top five benefits of a roof replacement: 
Prevent increased damage to your property

Save money on utility bills

Reduce the need for repairs and maintenance

Improve the safety and integrity of your home

Protect against algae and mold growth
Damage from wind and hail can lead to the need for roof repairs, and the regular aging process can also cause so much damage that you may need a new roof. Not only can we help you figure out your options, but our professional and experienced staff can help with filing your roofing insurance claims.
The Roof Installation Process
Having a new roof installed in your home is a process that requires homeowners and contractors to be on the same page. When you pick Restoration Roofing as your preferred roofing company, go ahead and request an estimate by filling out estimate forms, and then we can decide when to come view and inspect your roof. 
We will answer all your questions during the viewing, review the estimate, and schedule the job. On the day of the roof installation, be prepared to start as early as 7 a.m., especially during the hot Memphis summer. Also, remove or cover the valuable items in your attic and keep children, animals, vehicles, and outdoor furniture away from the working area to avoid potential damage. Informing your neighbors about the project is also an essential step in preparing them for the noise.
New Roof Installation Near Memphis, Tennessee
When getting a new roof installation service, contact experienced and certified roofers to get the job done right. A trusted roofer doesn't just help you install new roofs; they can also advise you on which roofing materials to purchase. Below are some of our services.
Leak Barriers
Water damage can lead to mold growth and other roof-related problems in your home. It destroys floors, home appliances and even the structural foundation of your home. While a well-maintained and properly installed roof can prevent water damage, it's still better to install a leak barrier for added protection. 
A leak barrier is a device installed around the chimneys, along the eaves, at rakes or in areas susceptible to leaks. It can block water or ice and keep your roof dry, preventing mold growth. Contact Restoration Roofing if you don't have leak barriers; our team can install them for you.
Starter Strip Shingles
Not having any starter shingles or improper alignment of shingles can lead to water damage and other problems with your roof. Installing them too high or low can affect the roof's seal strength and aesthetics. Hire the right roofing professionals to ensure the starter strip shingles are properly aligned and installed. 
Proper Shingle Nailing
Proper nailing of the shingles is one of the keys to maximizing the service life of your roof. You need a reliable roof repair company with experienced roofers who can do proper nailing and strictly comply with the building codes. Our team at Restoration Roofing will ensure the right roofing nail materials are used and the shingles are properly aligned to avoid nail exposure.
Proper Valley Installation
Roof valleys are magnets for rain; incorrect installation or not choosing the right installation method can lead to serious leaks. There are three ways to install roof valleys: closed-cut, woven and open. Which method to choose depends on the materials used, the look of the roof and the climate. Choose us, and our team will ensure the right method is used to prevent water damage. 
Flashing Installation
Roof flashings are used to weatherproof some areas of your roof. When not installed properly, water can get into the opening and damage the roof and the inside of your home, including the walls or drywalls. The right roofing contractor can help you choose the right roof flashing to avoid serious water damage.
Ventilation/Ridge Cap
You may have poor roof ventilation when your AC keeps acting up, roof leaks, unwanted pests or hot/cold areas in your living spaces. Our team can help you choose the right ventilation system and ensure it's properly installed. We'll also install ridge caps to shield your roof from snow or rain. 
Cleanliness of the Job Site
Cleanliness is important when it comes to new roof installation. Choose a roof replacement company that doesn't only employ experienced roofers but also makes sure the area is clean after every appointment. At Restoration Roofing, our team will ensure your new roofs are correctly installed and the area is tidy. Call us today for an estimate. 
Our Trusted Roofing Service Gets the Job Done Right
For Memphis roof repairs and new roof installation using quality roofing materials, trust Restoration Roofing! We are licensed and insured to provide you quality service and peace of mind. With us, the job is done right the first time, and we always clean up after ourselves. Contact us today to get a quote on your roofing project.
Get in Touch
Restoration Roofing is the top Mid-South roofing company serving Memphis, TN and surrounding suburbs. Our roofers specialize in residential and commercial roofing, gutters, and skylights. Our team of fully licensed and insured contractors tackle projects ranging from roof repairs and replacement to new installation.