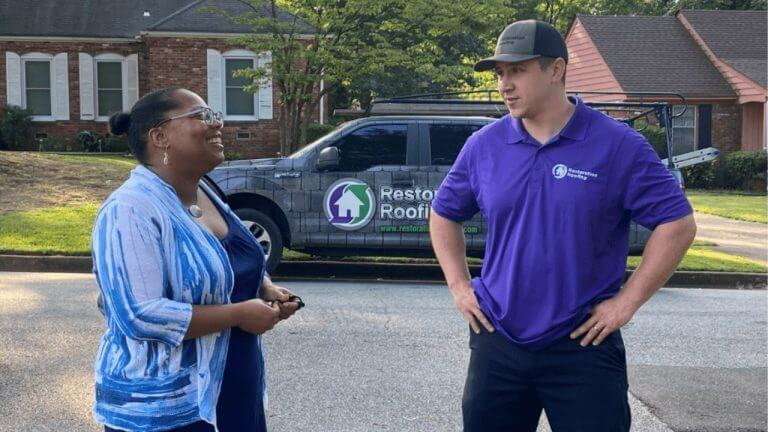 Top Questions You Should Ask Your Collierville, TN Roofer
Mar 15 2022
Quality roofers can be hard to find and making the wrong choice can be costly and result in even more damage to your home. Any Collierville roofing contractor will need to be vetted before you trust them with the largest investment you own. One way to narrow down your options is to ask your perspective roofing contractor the questions below.
Are you licensed?
First and foremost, always make sure your roofer is licensed. A reputable company will have a business license, contractors license (if applicable in your area), and will carry both Workman's Comp and General Liability insurance. Check with your local city or town hall for license information. Insurance not only protects the contractor, but it protects YOU if something were to happen on your property.
Is your business local?
There are a lot of fly-by-night roofers out there who show up during storms and then disappear after the work is completed.  Using a local roofer with a long-standing reputation in the community will ensure they are available if any issues should arise.
What is your ranking with the BBB?
Roofers ranked #1 for the most complaints BBB complaints from customers. On top of that, 90% of roofing contractors fail within the first 2 years. These staggering statistics are all the more reason to vet your Memphis roofing contractor through their ratings with the BBB.
What jobs have you done that I can go see?
The best way to see a roofers work is to go visit homes that they have already completed. This will give you an idea on the quality of work, but also give you an idea on the shingle color you may like for your home. Roofer will have a list of jobs that they have completed so don't be afraid to ask for addresses.
When would you be able to schedule my job?
Asking about the roofing contractors schedule will help make sure everyone is on the same page for expected timeline, and it's also a good idea to let the roofers know in advance if you are planning a family gathering or if you will be out of town etc., so that they can work around your schedule. During the busy season, some roofing companies might be booked out weeks in advance, but if you know that in ahead of time, it will eliminate any frustration going forward.
How long will my project take?
Most roofing projects can be completed in a day, however, for larger new roofs you should expect a couple days for your home or business to be completed. Similar to asking about the schedule, this question will ensure you and your roofer are on the same page.
Who will be my contact during the project and how accessible will they be?
On roofing day, you may have concerns or questions about the changes happening to your roof. Roofing companies will have a point of contact for you to ask these questions and express any concerns. This point of contact will also keep you updated on your project and let you know if they need to make any changes with your permission.
What steps do you take to ensure the safety of my home and my family?
Broken windows, damaged landscaping, and debris falling into your pool, can result in hundreds of extra dollars wasted. A reputable roofing contractor will take the time to prep your home with tarps and plywood to protect your home from any potential damage. Roofers also use Equipters to help move materials around your property and collect debris falling from your roof.
Does my roof come with a warranty?
You want to be sure that your roof will be taken care of should there be a problem going forward. Make sure you discuss with your roofing contractor what is and is not covered in your warranty.
Can you guarantee against algae?
The last thing you want after purchasing an expensive roof is to have black algae streaks start appearing within a couple years. It's important to know what type of shingle in being installed on your home and whether they will stand up against the elements.
Ready to get started on your Collierville roofing project? We have no doubt that you can choose a reputable roofer to help you out with your home remodeling project. Don't be afraid to ask questions to learn more about the roofer that you choose. Just use these tips to guide you through the process, and before you know it, your home will be back to looking fantastic!
Want to Work With Restoration Roofing?
Restoration Roofing is a fully insured and BBB A+ rated company offering a range of roofing and gutter services. To schedule a complimentary digital roof inspection, give us a call at 901-854-3402, or contact us online. We are happy to serve Collierville and the surrounding Mid-South! To see more updates from Restoration Roofing, check out our Facebook page.