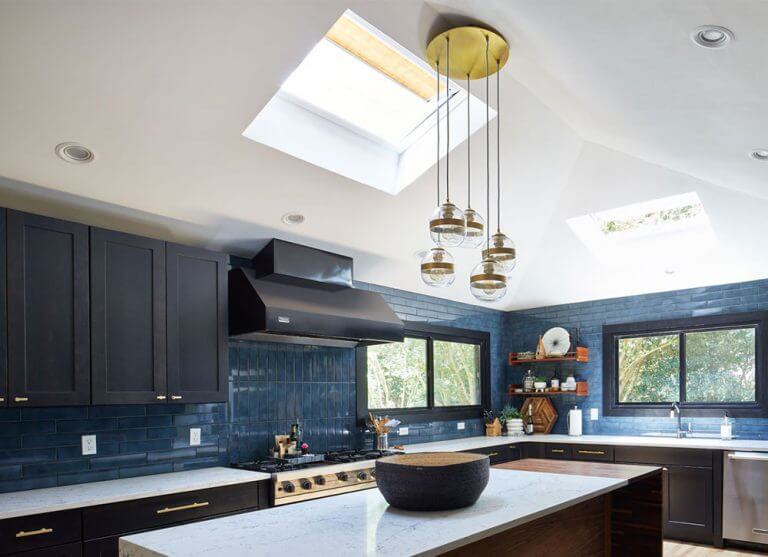 How Much Do Skylights Cost in 2022
Jan 05 2022
Do you have a skylight on your home that is need of replacement? Or do you want to add a skylight to a room that didn't have one before? Well, we are here to help you determine what you should expect to spend.
Much like the cost of a new roof, there are a ton of variables that can influence the price of the skylights, but first, let's start with a skylight replacement. All the price ranges we are quoting below are for an installed skylight. This is to be used as a guide only.
Skylight Replacement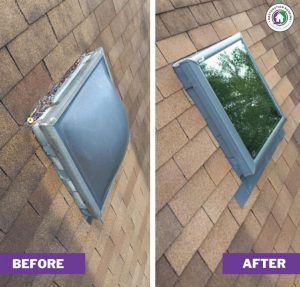 If you have a current skylight that is broken, or in need of replacement, chances are it's a plastic bubble skylight. For this replacement guide, we are going to be looking at replacing your old skylights with new Velux flat-glass skylights. Most existing skylights in the Memphis area are curb mounted skylights, so those are what we will be pricing.
First of all, the steepness and height of the roof can cause the price to go up. This is due to the added safety risk and possible additional safety equipment that may need to be used. The second variable is the size of the skylight. Larger skylights can cost a little more. Finally, if your roof has multiple layers of shingles, this can cause the price to increase due to the added labor involved to replace the skylight.
For this example, let's look at the most common size of skylight found in the Memphis area. This is the 2'x4' skylight. In Velux-lingo, this is called a FCM 2246. For a single replacement of a skylight this size, you are looking at anywhere from $1,100 to $2,000. This price assumes that your roofing contractor is using the Velux flashing kit that must be purchased separately from the skylight unit itself.
A larger and still common size is the 4'x4' skylight. This would be replaced with a FCM 4646 Velux skylight. The price for one of these can range between $1,800 and $2,800 depending on the variables mentioned earlier.
If there are multiple skylights that need to be replaced, the price may decrease slightly per skylight because the overhead for your contractor may be a little less. Often times you will get a discount for replacing more than one skylight.
The prices quoted above are for stock sized units that are made by the manufacturer. Occasionally we run across custom size skylights that have to be custom made. These can be more than double the prices we showed you earlier.
New Skylight Addition or "Cut-in"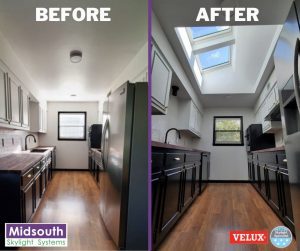 In a previous blog, we wrote about how skylights can be a great addition to a room or multiple rooms. We call the process of adding a skylight that didn't already exist a "cut-in."
Cutting in a new skylight has many more variables than replacing a skylight that already exists. First of all, there may need to be water, gas, or HVAC lines relocated in order to do the work. For this example, I will not include any of this kind of work as it can range widely! On a normal cut in project, there is more labor to cut the hole, rafters, joists, and properly frame the new openings and light shaft. If your room is already vaulted, this can cause the price to decrease because these jobs usually only require framing and reinforcement of the roof rafters. If your roof framing is separate from your ceiling, the price will rise by 20-40%.
For all practical purposes, let's look at a room that needs both roof and ceiling framing modifications. To add one skylight, you will need new lumber that matches the size of your roof and ceiling framing. This can range between 2×6 all the way to 2×12 lumber. The shaft that must be built will usually be made from 2×4 lumber. All of this framing will add to the labor cost of installing a skylight as it is very time consuming. There's also Sheetrock, insulation, and painting that needs to be done after the installation. The skylight still has to be installed per manufacturer specifications. All in all, for a standard 2×4' skylight size, you are looking at price of anywhere from $3,000 to $6,000 per skylight depending on the complexity.
Unlike the replacement price we covered earlier, cutting-in multiple skylights in close proximity to one another can actually INCREASE the price per unit because special flashings and specialized framing must be done to build these combination units (combi flashing).
Additional Options
Modern skylights now come with a lot of different options. The most popular ones are blinds that allow you to control the amount of light, venting features that allow you to let fresh air in, and different glass options.
To add a blind to any skylight will cost between $800-$1,100 typically. To buy skylights that vent, you can add $1,000-$2,000 on to the price of each skylight. To add special glass like impact resistant glass, you can expect a price increase of around $400-$800 per skylight. The best part of adding blinds and venting features is you can purchase those as solar powered options. By adding a solar powered option, you are eligible for a 26% tax credit on the entire job. That means, a $10,000 job with a solar venting skylight being installed will get you a tax credit of $2,600. This brings your total out of pocket expense to $7,400 for a top-of-the-line skylight!
We hope this guide helps you make a purchasing decision on a skylight. If you would like a comprehensive quote for a replacement or new skylight cut-in, give us a call at 901-854-3402. At Restoration Roofing we have the experience and expertise to help you through the entire process to replace or install your Memphis skylight. To get in touch with one of our project managers, give us a call at 901-854-3402 or click here to set up a free inspection. We offer free inspections that are easy and completed quickly. Make sure to follow us on Facebook and Instagram for more tips on taking care of your Memphis roof.