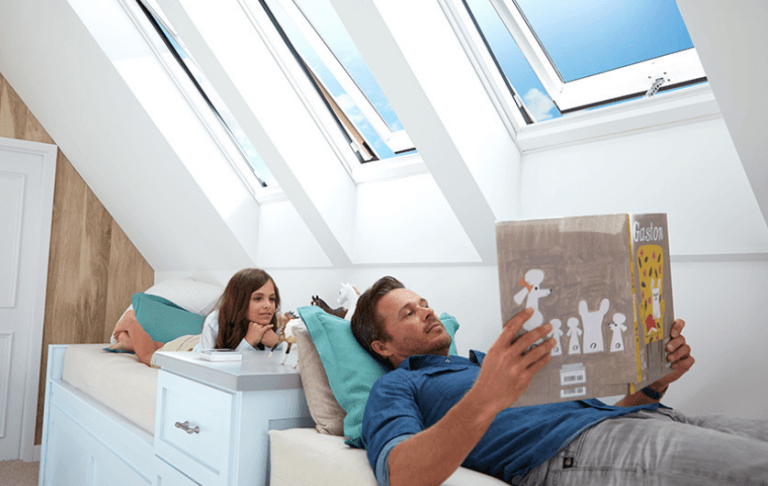 5 Benefits of Adding Solar Powered Skylights to Your Home
Oct 09 2020
Adding skylights to your home is an exciting upgrade for any homeowner, but just like getting a new roof or gutters, there are considerations to make sure it is the right investment for you.
First and foremost is deciding which style of skylights is best for you. At Midsouth Skylights (Restoration Roofing's sister company) we offer four different styles: Solar Powered, Electric, Manual and Fixed skylights.
Out of all our skylight options, the Solar Powered "Fresh Air" Skylights come with the most benefits to your home and are well worth the investment. To help you make an informed decision, we want to share why these skylights could make the perfect addition to your space.
Adding Natural Light
The number one benefit to adding any skylight to your home is the amount of natural light they let into your home. Not only does this make the space feel larger and brighter, it is also improves your mood and increases productivity. We would recommend even adding a skylight over your bed granting nighttime view of the stars.
Letting Fresh Air and Ventilation
All skylights light your home, but operational models like Solar Powered Skylights can do that and more. Open them up and notice the difference they make in venting your home with just the touch of a button.
Due to dust and pollution buildup in your home, interior air quality is usually much poorer than outdoors. Open skylights along with an open window or door is an easy way to facilitate air flow through your home. Warm air naturally rises and escapes through the skylight, while cool air is drawn in through the lower levels. You will be surprised how much a skylight improves the overall air quality of your home!
Increase in Resale Value
Adding a skylight can make a big difference in the resale value of your home. Skylights make rooms appear larger and brighter, making your home more attractive to potential buyers.
Energy Efficient
Solar-powered skylights are a great alternative to electric skylights since they are self-sufficient in operation and still function during power outages. With a self-contained solar cell and internal battery, you do not need any wiring to the house.
And don't worry about the rain! If the weather starts to turn, a sensor and will automatically close the skylight. That's savings on your electricity bill and peace of mind that your items will remain safe from potential storms.
Tax Credits for Solar Power System
Since the skylights are controlled by solar power, they are eligible for a 26% federal solar tax credit off the product purchase and installation cost. If you are interested in adding a skylight, don't wait too long because tax credits have been decreasing since 2019. There will be a 22% credit in 2021, a 10% tax credit in 2022 and then no credit from 2023 forward!
As the only 5-star Velux Skylight installer in the Mid-South, we want to help you make the right decision on skylight installation for your home. To see all products we offer visit: https://skylightspecialist.com/mid-south-skylight-systems
Contact us at 901-854-3402 to learn more about how we can transform your home!
At Restoration Roofing we have the experience and expertise to help you through the entire process to replace your Memphis skylight. To get in touch with one of our project managers, give us a call at 901-854-3402 or click here to set up a free inspection. We offer free inspections that are easy and completed quickly. Make sure to follow us on Facebook and Instagram for more tips on taking care of your Memphis roof.