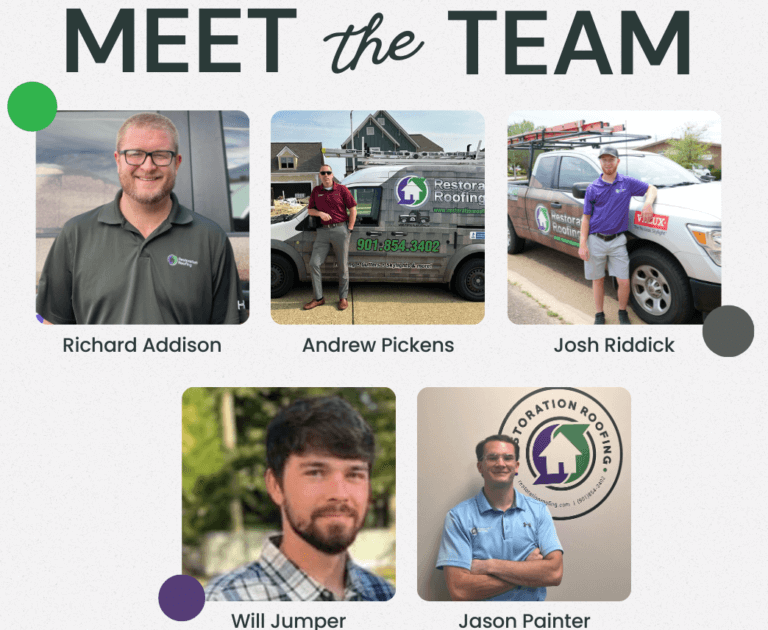 Who Do I Call for a Roof Repair in Collierville, TN?
Oct 20 2023
When your roof is in distress, it can cause a great deal of anxiety. Whether you're dealing with minor leaks or significant storm damage, the question that immediately comes to mind is, "Who do I call for a roof repair in Collierville, TN?" The answer is simple: Restoration Roofing. Our team is your premier solution for all things roofing, and here's why.
Signs That Your Roof Needs Repair
Before we introduce our exceptional team, it's crucial to understand the indicators that suggest you need roof repair. Some signs should prompt a call to a roofing professional:
Leakage in the Attic: After a strong storm or wind-driven rain, check your attic for any signs of leakage.
Blistering or Peeling Interior or Exterior Paint: Moisture trapped in the house due to poor ventilation can cause paint to peel or blister.
Stains on Interior Ceilings and Walls: This may indicate your roof is susceptible to leaks.
Missing, Cracked, or Curled Shingles: These suggest your roof may be at the end of its functional life.
Dark, "Dirty-Looking" Areas on Your Roof: This could mean your roof has vegetation, fungus, mold, or algae growth, or that the protective granules of the shingles have been lost.
Recognizing these signs early and responding promptly can prevent more complicated and expensive issues in the future.
Meet Your Collierville Roofing Experts
When you choose Restoration Roofing, you're not just getting a service; you're gaining partners in ensuring your home stays in top-notch condition. Let's meet the knowledgeable roofing experts who are just a call away.
Richard Addison: With years of experience in roofing solutions, Richard's commitment is unmatched. His detailed approach to roofing, gutters, and skylights means he won't just be meeting your expectations; he'll be exceeding them.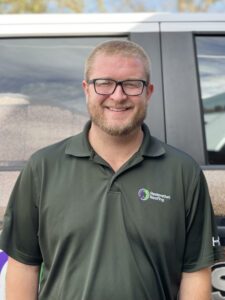 Will Jumper: Will's dedication to excellence is evident in his tireless pursuit of roofing knowledge, which ensures he's always up to date with the latest industry standards. Whether it's a minor repair or a full replacement, Will is the man for the job.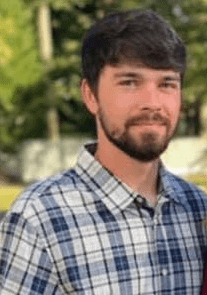 Andrew Pickens: Known for his exceptional customer service, Andrew takes the time to understand each client's unique needs. His expertise in roofing, gutters, and skylights, combined with his thorough work ethic, makes him a valuable asset.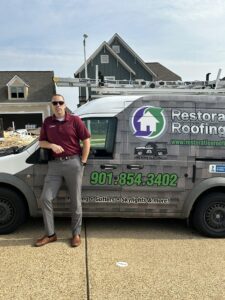 Josh Riddick: Josh's strength lies in his systematic approach to problem-solving. For every roofing issue, he meticulously assesses the situation and proposes the most efficient solution, saving customers time and money.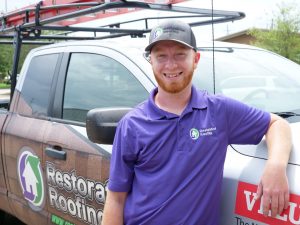 Jason Painter: Jason combines his deep industry knowledge with a passion for customer satisfaction. His ability to navigate the complexities of any roofing, gutter, or skylight project reassures customers they're in capable hands.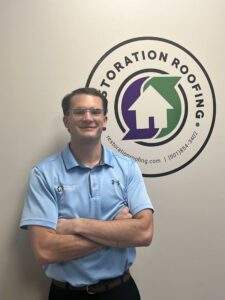 Why Restoration Roofing? Restoration Roofing has set the gold standard for roofing services in Collierville, TN. Beyond repairs, we understand that your roof is an investment in the safety, security, and appeal of your home. We use the highest quality materials and employ only dedicated, skilled professionals who are educated in the latest roofing technologies.
Our team isn't only technically proficient; they're also committed to providing the absolute best customer service. We understand that repairing a roof can be a significant disruption, which is why we work efficiently and effectively to make the process as seamless as possible.
We're not just a company; we're your neighbors. Our roots are deep in the Collierville community, and our reputation means everything to us. That's why we stand behind our work with one of the best warranties in the business, to provide you peace of mind.
So, if you're asking, "Who do I call for roof repair?" the answer is clear: Restoration Roofing. Whether it's an inspection, a quick repair, a comprehensive overhaul, or questions about roofing, gutters, and skylights, reach out to us. Let our team guide you through the process with ease and confidence. Your home deserves the best, and so do you. Contact us today!
For all your roofing needs, trust the experts at Restoration Roofing. We're more than just a Collierville roofing company; we're your partners in home protection. Contact us today!
Give us a call at 901-854-3402 or fill out our Contact Us form and we will reach out to you with our next available inspection. Make sure to follow us on Facebook and Instagram for more tips on finding the best roofing contractor for you.