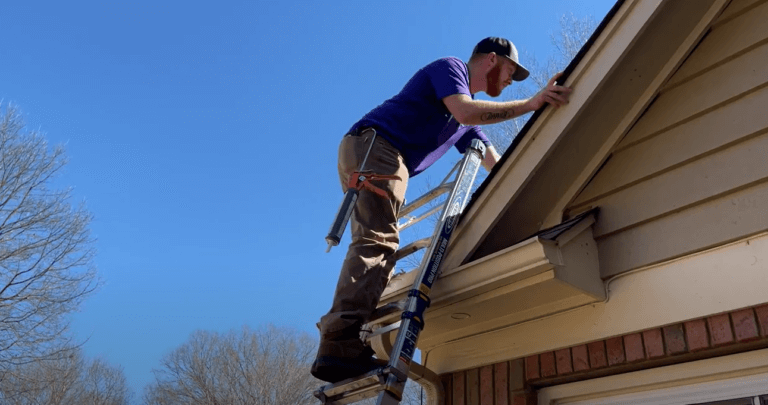 What to Expect When You Receive a Restoration Roofing Estimate
Aug 07 2023
When it comes to home maintenance, replacing or repairing your roof is one of the most significant investments you can make. Naturally, before diving into this substantial project, homeowners would like to have an accurate estimate to budget accordingly. Understanding what goes into a roofing estimate can help set expectations and allow you to make informed decisions.
If you've come across articles from other Collierville roofing companies, you might already have an inkling of what the process involves. Here at Restoration Roofing, we believe in taking it a step further. Let's explore in depth what to expect when you receive a roofing estimate and how we ensure precision and transparency in every aspect of our work.
Comprehensive Inspection
While some companies might give a quick visual inspection, at Restoration Roofing, our experts carry out a detailed analysis. This includes not just the visible sections but also the underlayment, ventilation systems, and flashing areas as well as the gutters and any skylights your home may have.
Our project managers will meet with you and show you pictures of any issues that they see. This also gives our customers the time to ask any questions or discuss any concerns they may have with their roofs. Such a meticulous approach ensures that we catch potential issues before they become costly problems.
Detailed Breakdown
You deserve to know where every cent of your investment is going. Our estimates provide a granular breakdown of all costs associated with the project. From labor to materials, warranties, and any additional features or services, you'll know exactly what you're paying for.
Transparent Pricing
Unlike some providers that might give you a ballpark figure and then surprise you with additional costs later, Restoration Roofing believes in complete transparency. Our estimates ensure that you won't be blindsided by hidden fees or unforeseen expenses.
Quality Materials
While some companies might offer lower estimates by compromising on material quality, we prioritize longevity and durability. Our affiliations with top manufacturers ensure that you get the best materials at competitive prices.
Expert Recommendations
Beyond just giving an estimate, our team will provide expert recommendations based on the condition of your roof. Whether it's suggesting energy-efficient upgrades or identifying areas that need immediate attention, our goal is to ensure the longevity of your roofing system.
We will also advise you on the best shingle options for your home. Our team's preferred shingle manufacturer is Atlas Shingles. With Atlas, homeowners are presented with a diverse range of options tailored to their unique needs. Whether you're seeking shingles with superior impact resistance to stand up to the harshest weather conditions or those designed specifically to reflect the sun's rays and keep your home cooler, Atlas has the solution.
Our dedicated team at Restoration Roofing is well-versed in the array of choices Atlas offers. We are here to guide you, ensuring you make an informed decision that aligns with both the aesthetics and functional needs of your home.
Warranty Information
Roofing projects are an investment, and you should be protected in the long run. Our estimates detail the warranty coverage for both materials and labor, offering peace of mind for years to come. To learn more about our warranty options visit:
Flexible Financing Options
Understanding that a new roof or repair can be a significant expense, Restoration Roofing offers a variety of financing options tailored to your budget and needs. Our estimates clearly outline these options, empowering you to make a decision that suits your financial situation. To learn more about our financing options visit:
Your Collierville TN Roofing Company
Choosing the right Collierville roofing company is crucial. While many companies can give you an estimate, it's the depth, transparency, and commitment to excellence that sets Restoration Roofing apart from the rest.
Before you decide on your next roofing project, ensure you've got an estimate that covers all bases and leaves no stone unturned. With Restoration Roofing, you get more than just a quote; you get a promise of quality, durability, and unmatched customer service.
Thinking of getting a roofing estimate? Trust the experts at Restoration Roofing to guide you every step of the way. Contact us today! Give us a call at 901-854-3402 or fill out our Contact Us form and we will reach out to you with our next available inspection. Make sure to follow us on Facebook and Instagram for more tips on finding the best roofing contractor for you.