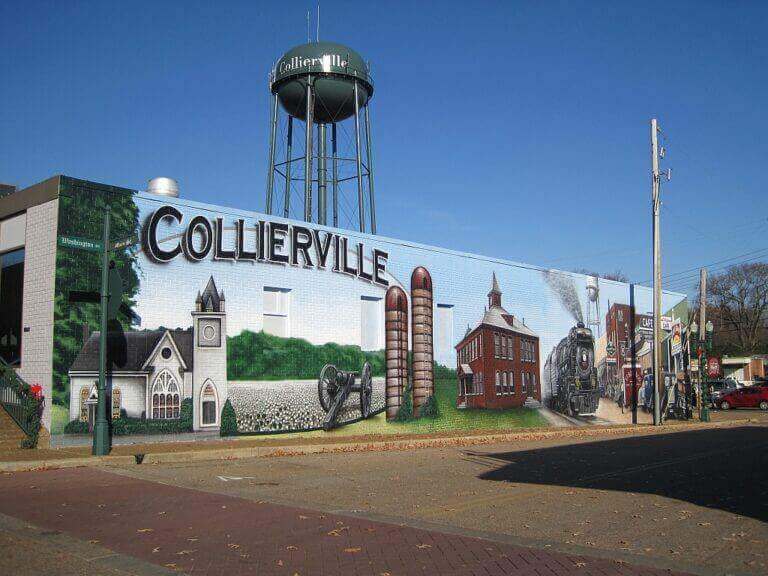 What Should I Look for in a Reputable Collierville Roofing Company?
Aug 17 2023
Choosing the right roofing company is a significant decision for homeowners in Collierville, TN. Your roof plays a crucial role in protecting your home and ensuring your family's safety. But with several roofing companies vying for your attention, how can you identify the right one? As the trusted name in roofing in the area, Restoration Roofing is here to guide you.
The Charm of Collierville, TN
Firstly, let's take a moment to appreciate the town we call home. Collierville is a picturesque town in Shelby County, renowned for its rich history and vibrant community spirit. This beautiful town boasts an award-winning Main Street, historic districts, and a commitment to preserving its historical essence while ensuring progress and growth. When seeking a service in such a cherished community, you would naturally want a business that understands and respects the local ethos and standards.
1. Local Experience and Knowledge
Not all places are created equal. The challenges and nuances of roofing in Collierville might differ from those in other regions. Hence, it's vital to choose a roofing company that understands the local weather patterns, architecture, and regulations. Restoration Roofing is deeply rooted in Collierville, ensuring that we're not just familiar but also attuned to the community's unique needs.
2. Licensing and Insurance
Before entering into any agreement, ensure that the roofing company is licensed and insured. Licensing is a testament to the company's professionalism and commitment to adhering to industry standards. Equally important is insurance, which protects you from potential liabilities during the roofing project. At Restoration Roofing, we're proud of our licensing credentials and always maintain comprehensive insurance for all our projects.
3. Detailed Written Estimates
Any reputable roofing company should provide a detailed written estimate. This estimate should break down the costs of materials, labor, and other expenses. It should also outline the project's timeline. Restoration Roofing prides itself on offering transparent, comprehensive estimates, ensuring our clients are well-informed and never encounter hidden costs.
4. Testimonials and References
A roofing company's reputation speaks volumes. Look for testimonials, reviews, and references. Restoration Roofing has a rich history of satisfied clients, and our website showcases numerous testimonials reflecting our dedication to quality and customer satisfaction. Here's a few of our recent reviews on our Google Business Page where we have almost 500 5-star Google reviews!
"We are pleased with our new roof. Restoration Roofing was easy to do business with and our project manager, Mr. Andrew was great. He was very professional, kind, and knowledgeable. He answered all our questions, and was timely with all appointments. We vetted a total of 5 companies before deciding to use Restoration Roofing." – Greta Williams
"I had my roof replaced by restoration roofing due to the damages incurred during a storm. Richard and team were very thorough, professional and responsive during the entire time and they coordinated with the insurance company directly so I didn't have to be involved in almost anything. They did a great job with the roof replacement, clean up efforts and also offered a great price on premium shingles with longer durability. I would recommend restoration roofing to anyone in the Collierville Memphis region looking to get any roofing work done." – Vik Narayana
"5 stars all the way! The team at Restoration Roofing did an awesome job! Will, Brent, Amanda and Mark went above and beyond every step of the way!
They helped with our with our insurance claim (wouldn't have been approved otherwise), provided addresses around town to help with our shingle color selection, suggested solar vents to help with poor air ventilation in our attic and the list goes on and on…
Every team member is very professional and communicates timely, accurate information. Our new roof looks great! We are very thankful for the Restoration Roofing team! They run an amazing business and we will recommend them to family and friends…" – Joe Dobson
5. Warranty Offers
A warranty is a mark of a company's confidence in its work. A reputable roofing company will offer warranties that cover both materials and workmanship. Restoration Roofing provides robust warranty options, ensuring our clients enjoy peace of mind for years to come.
6. Commitment to Quality Materials
A roof's longevity and performance largely depend on the quality of materials used. A reputable roofing company should partner with top manufacturers and prioritize using premium materials. Restoration Roofing's affiliation with renowned manufacturers ensures that our clients get nothing short of the best.
7. Excellent Communication
Throughout the roofing project, clear communication is key. Whether it's discussing the project's progress, addressing concerns, or providing updates, a reputable company should maintain open lines of communication. Our team at Restoration Roofing believes in active engagement, ensuring our clients are always in the loop.
8. Continuous Training and Education
The roofing industry is ever-evolving. New techniques, materials, and technologies frequently emerge. A top-tier roofing company will invest in continuous training and education for its team. At Restoration Roofing, we're committed to staying updated, ensuring that our clients benefit from the latest industry advancements.
9. Comprehensive Services
While some companies might specialize in just installations or repairs, a reputable company should offer a wide array of services. From inspections to installations, repairs, and maintenance, Restoration Roofing is a one-stop-shop for all roofing, skylight and gutter needs in Collierville.
10. Community Engagement
Lastly, a reputable company should be active in its community. Whether it's participating in local events, sponsoring causes, or simply engaging with residents, a company's community involvement is a testament to its commitment to the locality. Restoration Roofing is proud to be an integral part of the Collierville community, reflecting our love for the town and its residents.
Work With Restoration Roofing
Your roof is a significant investment, and choosing the right company to care for it is crucial. By considering the factors outlined above, you can make an informed decision and ensure your home's protection for years to come. With a sterling reputation, commitment to excellence, and deep-rooted community ties, Restoration Roofing stands out as the premier Collierville roofing company. For all your roofing needs, trust the experts who understand and cherish the essence of Collierville as much as you do.
For all your roofing needs, trust the experts at Restoration Roofing. We're more than just a Collierville roofing company; we're your partners in home protection. Contact us today!
Give us a call at 901-854-3402 or fill out our Contact Us form and we will reach out to you with our next available inspection. Make sure to follow us on Facebook and Instagram for more tips on finding the best roofing contractor for you.