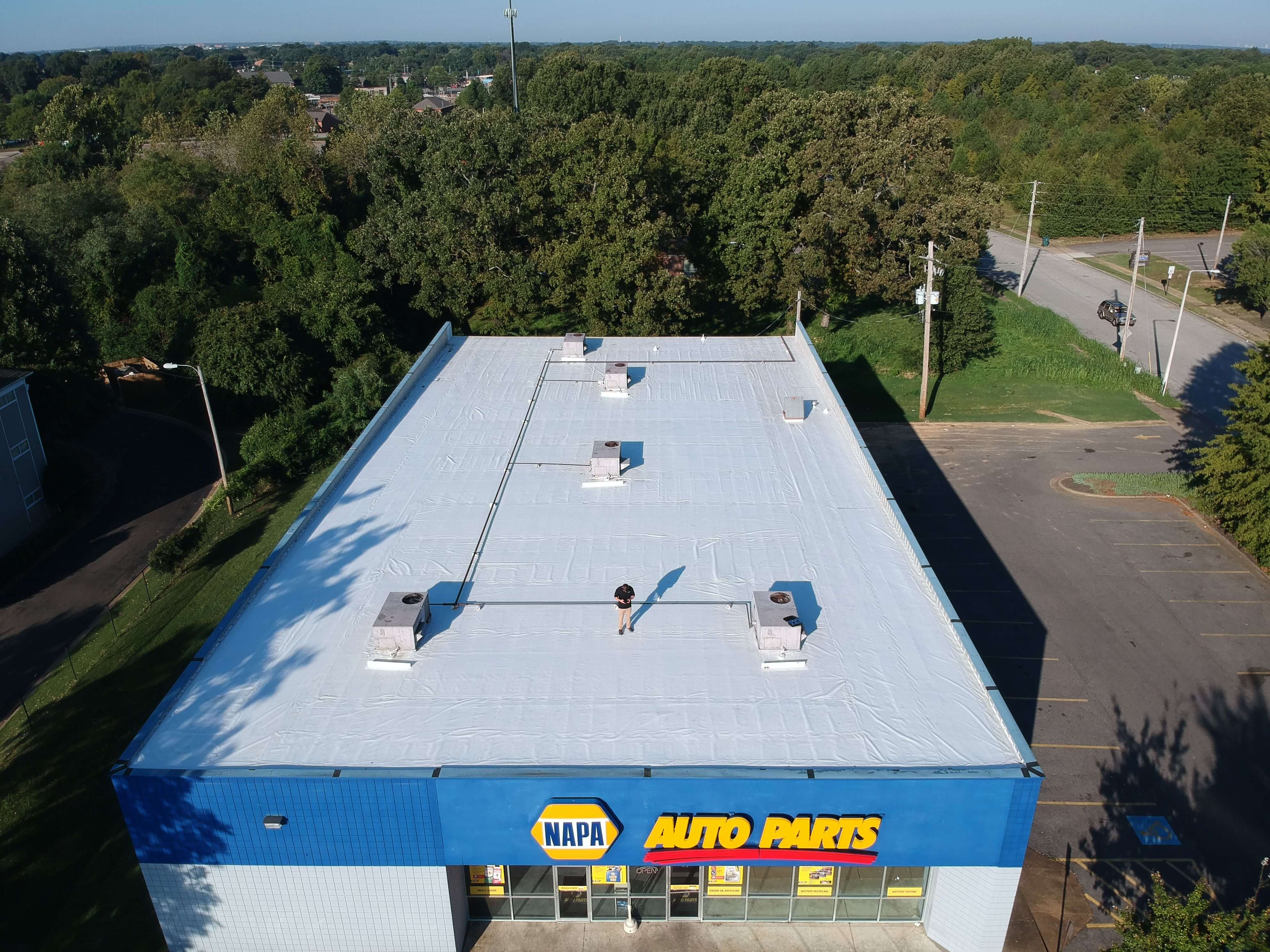 What is TPO Roofing?
Jan 26 2022
TPO, or thermoplastic polyolefin, is one of the many types of synthetic rubber products available to homeowners and businesses alike. TPO is a waterproof, UV resistant plastic sheeting that can be used in a variety of ways. From water collection and drainage to waterproofing and insulation, there are many applications for this material.
Why Get a TPO Roof
You need a roof that can withstand any element. That's where TPO (thermoplastic polyol) comes in. TPO differs from EPDM rubber roofs and is particularly suited for commercial facilities as well as houses exposed to extreme weather conditions. TPO roofing is a popular option for those who want long-lasting, cost-effective roofing. Because of its ease of installation, the material is frequently used on low-slope applications.
Pros and Cons of TPO Roofing
Unlike regular building materials, such as galvanized steel, aluminum and slate, TPO is lightweight and highly resistant to corrosion. Its main advantage is that even under extreme weather conditions, it will not corrode or chip away like other metal roofs do.
TPO is typically sturdier than most other membranes, which actually makes the material easier to repair if necessary. Because fewer maintenance adjustments are needed, you can save time as well as money on repairs for your commercial facility or house.
In most cases you can expect that TPO roofing will keep your home cool in the summer. TPO can stand up to ultraviolet damage and reflect sunlight hitting your roof. This quality can help dramatically lower your HVAC costs in hot weather.
As with many other products, there are disadvantages the come with TPO roofing systems. TPO roofs are quite durable and can last over 30 years in harsh climates. However, to get this type of durability you may have to sacrifice in appearance and maintenance. Aesthetic appeal may be your number one factor in roofing materials; if so than you may want to consider other options besides TPO roofing.
We hope you have found this quick guide to using TPO roofing helpful. As you can see, it's an effective option for many customers. Knowing what it is—and how easy it will be to install in your own home—should make the process of deciding on this particular option that much easier.
TPO Roofing by Restoration Roofing
Working with a skilled Memphis roofer who specializes in TPO roofing installation and repairs will ensure your commercial roof is installed correctly and with quality materials.
If you are having issues with your TPO roofing, call us to inspect, find the issue and provide a solution that will get you set for years to come. To get in touch with one of our project managers, give us a call at 901-854-3402 or click here to set up a free inspection. We offer free inspections that are easy and completed quickly. Make sure to follow us on Facebook and Instagram for more tips on taking care of your Memphis roof.