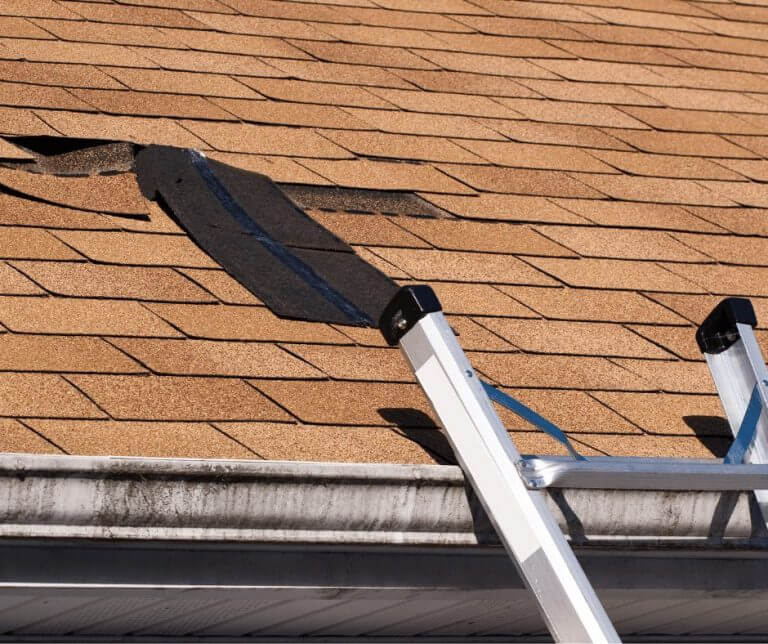 What is an ITEL Report for a Roof Insurance Claim?
Feb 09 2022
Nothing's worse than walking out into your yard and seeing shingles laying on the ground after a windstorm. If you've been in this situation, you know how stressful it can be.
You probably want to take care of the problem as quickly as possible and get back to normal life again. That is why it is so important that you work with a reputable roofing contractor who will make sure your job gets done right while also making sure your insurance claim goes smoothly.
Part of that insurance claim might be pulling an ITEL report to get you a new roof. So how can an ITEL report get you a new roof? Keep reading to find out!
What is an ITEL Report?
ITEL is a third-party organization that independently evaluates and matches the materials on your home. These include siding, cabinets, flooring, and roofing.
An ITEL report will identify your roof's shingle color and manufacturer. When you work with a roofing contractor to file a roof damage claim, they will send a shingle from your roof to the ITEL lab.
Once you receive your shingle report, your roofing contractor and insurance adjuster will if your roof can be repaired with the same shingle or if it's a discontinued shingle. A discontinued shingle can get you a new roof due to Tennessee's matching law. (Continue reading to see how!)
Why Do We Pull an ITEL Report?
If you have a damaged roof due to an act of nature, it can be a frustrating experience. It's hard enough dealing with the stress and hassle of a disaster happening in the first place, but then you have to deal with the aftermath and filing a claim with your insurance company.
To make matters even more difficult, it's not uncommon for your insurance company to deny your claim because they don't feel it is necessary to replace your entire roof. They may say that only a portion of your roof needs to be repaired, but you know better. That's where an ITEL report comes in handy!
If you're making a claim after a storm and the insurance company believes your damage is due to wear-and-tear, an ITEL report can help you win your case.
A roofing contractor will inspect your roof and give you a full report on their findings and conclusions to help fight for you to get your roof covered by insurance.
What is a Matching Law for Discontinued Shingles?
Asphalt shingles are manufactured by dozens of different companies, and they can come in thousands of different colors and styles. Unfortunately, some asphalt shingle manufacturers will discontinue certain models. When this happens, it becomes nearly impossible to find matching replacement shingles because the demand for a discontinued model will fall to almost nothing. This is especially true if you live in an area with a high number of homes.
If a roofer tries to match discontinued shingles with new ones from the same manufacturer, there will often be inconsistencies between the two batches — differences in color, thickness and texture that render them incompatible.
Fortunately for our customers, Tennessee is a matching state. This law states if you have an insurance claim on the interior or exterior of your home, the insurance company must pay to ensure everything matches in appearance.
If the replacement "parts" do not match in color, size or quality, then the whole of the part must be replaced. When it comes to a new roof, the insurance company would have to pay for a brand-new roof in its entirety, with no additional costs to the policyholder (outside of the cost of the deductible).
Finding a Roofing Contractor to Help With Your Insurance Claim
When looking for a Memphis roofing contractor, you need someone who knows when damage requires an insurance claim and how to work with your insurance company to keep you covered. Our team at Restoration Roofing have the expertise to read and supplement your claim and keep you from committing insurance fraud.
To learn more, read our blog Benefits of Having a Roofing Professional for Insurance Claims.
To get in touch with one of our project managers, give us a call at 901-854-3402 or click here to set up a free inspection. We offer free inspections that are easy and completed quickly. Make sure to follow us on Facebook and Instagram for more tips on taking care of your roof.