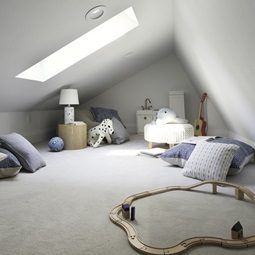 What are the Main Types of Glass in Skylights?
Jun 01 2022
Have you ever seen a skylight on a home that looks like a "bubble"? That is more than likely an older plastic of polycarbonate skylight. They are prone to issues and are not the topic of this article, per se, but it's important to address them because they are very common in the Memphis area.
If you have a plastic dome on your home, it's likely over 15 years old. These skylights break down over time due to UV rays from the sun. The sunlight weakens and thins the plastic, causing catastrophic failure.
In this article, we want to talk about flat glass skylights and what kind of glass options are available. These are the current-best skylights available:
Tempered Glass
The first and most common type of glass used is tempered glass. Tempered glass is a very strong glass, much stronger than the kind of glass you will find in a traditional window, but it has some downsides. First of all, if it breaks, it will still break through the skylight and "shatter" to the floor of the room it's located in. Since it is a tempered glass skylight, it will not break off into large sharp edges. Instead, it will break into small pieces. This is the same kind of glass you will see in the side windows of a vehicle. If you've ever had your car broken into, you will be very familiar with the small pieces of glass that will go everywhere.
Laminated Glass
The second kind of glass is laminated glass. Have you ever had a rock hit your windshield and all it does is create an annoying crack? That is because your windshield is laminated glass. Laminated glass skylights will do the exact same. They will not shatter, but they will crack. This makes them a very safe glass option for skylights. This is due to how they are constructed. Laminated glass is essentially multiple layers of glass that is laminated (or glued) together when a protective plastic sheet in the middle of the glass layers. Besides the obvious safety reasons, they also tend to not leak immediately when they crack. Of course, this will depend on how many and how big the cracks are, but they will buy you some time to get it replaced if they crack.
Many municipalities require laminated skylights when they are being installed over 6-8' from the floor. For this reason, at Restoration Roofing, we don't install tempered glass skylights. We default to laminated. It's a much better option for a home at not much more cost than tempered.
Impact Glass
The last, and most uncommon, option of glass is impact glass. This is basically a laminated glass skylight with extra layers of laminated glass. These skylights are great in areas that get a lot of large hail and areas along coastlines that are prone to hurricanes and high winds. They can still crack like standard laminated skylights, but they are great at resisting large, wind blown, debris.
If you would like a comprehensive quote for a replacement or new skylight cut-in, give us a call at 901-854-3402. At Restoration Roofing we have the experience and expertise to help you through the entire process to replace or install your Memphis skylight. To get in touch with one of our project managers, give us a call at 901-854-3402 or click here to set up a free inspection. We offer free inspections that are easy and completed quickly. Make sure to follow us on Facebook and Instagram for more tips on taking care of your Memphis roof.