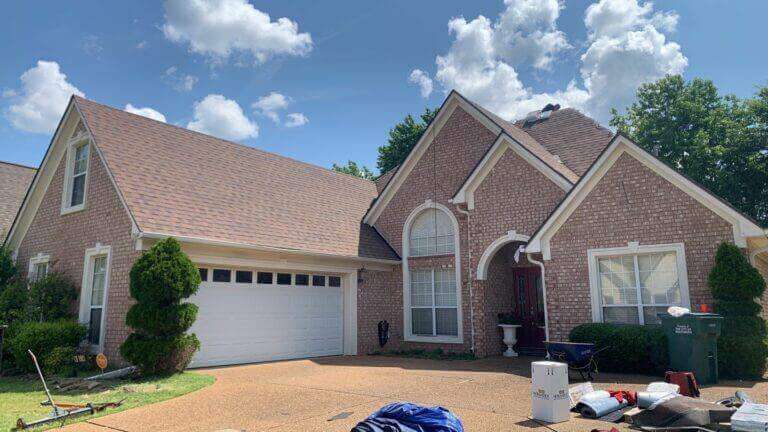 Southaven, MS New Roof
Jun 27 2022
Recently, Restoration Roofing proudly completed a new roof installation in Southaven, MS. This exciting project utilized the top-notch Atlas Pinnacle Pristine shingles, a choice that promises both durability and aesthetic appeal. The chosen color, Burnt Hickory, blends beautifully with the surroundings and complements the home's overall look, giving it a fresh and updated appearance.
The most impressive aspect of this project was that it was fully covered by the homeowner's insurance. It's not always easy navigating insurance claims, but our dedicated team at Restoration Roofing was there every step of the way. We advocated for the homeowner, liaising with the insurance company to ensure they received the new roof they deserved. It's part of our commitment to making the roofing process as stress-free as possible.
As a Southaven MS roofing company, we're more than just roofers. We are committed to serving the community for all their roofing, gutter, and skylight needs. We bring the same level of dedication and expertise to every job, big or small, and we are proud to be a trusted roofing partner in Southaven. Whether you're looking to replace your gutters, fix a leaky roof, or upgrade your skylights, Restoration Roofing has you covered.