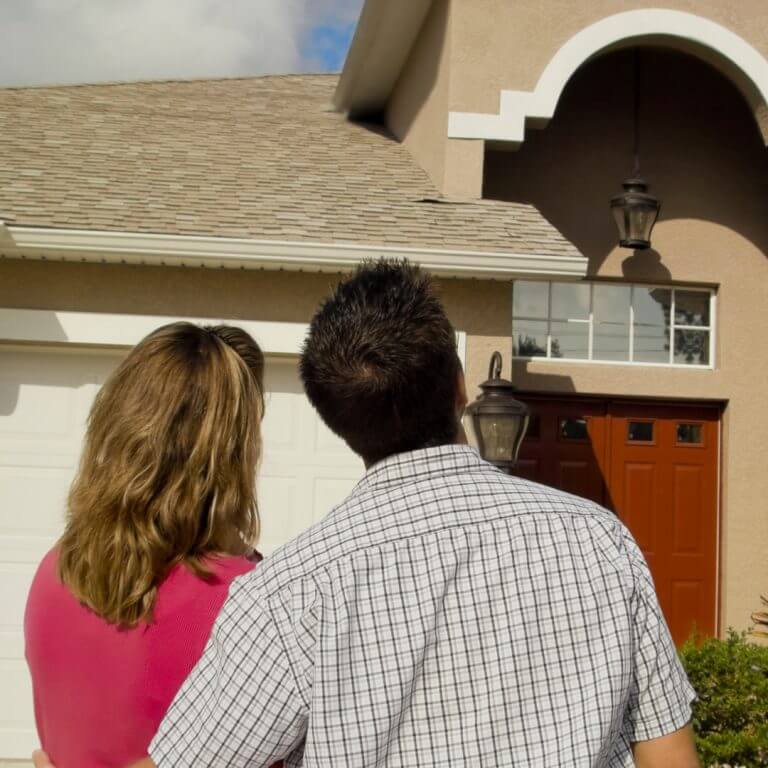 Roof Inspection Guide When Buying a House
May 28 2021
Buying a new home can be an exciting but overwhelming experience. Prospective buyers know they need to get an inspection to make sure their new home has a solid foundation and proper electrical wiring, but a roof inspection is often overlooked.
Since the roof is such an integral part to your home, it's best not to ignore. We recommend all homebuyers take a larger look at the house starting with the roof. After all, the roof is what protects your family and all your belongings.
Since the roof is so important to your home, buyers should know that a standard home inspection does not include a roof certification. That's why if you think there could be problems with the roof, it is important to have a Memphis roofing expert come to the house for a roof inspection. Depending on what stage of the contract you are on you may be able to negotiate the price of the house down if it needs repairs or replacement.
Know the Old Roof
Even though your excited to explore the inside of the home, it's important to always take a look at the home from a distance. Are there any missing shingles? Do any shingles appear to be lifted or curling? Do the gutters appear to be sagging?
Ask the previous homeowner about the age and history of the roof. Ask about any issues with leaking and be sure to look for signs of water stains on the ceilings. If the roof was recently replaced be sure to ask the name of the contractor since the roof will most likely still be under warranty from that contractor.
Check Drainage and Valleys
You should check to make sure that the gutters, downspouts, and drainage pipes are also in working order. Make sure they are intact but also see if there is any rotting soffit or fascia. This would be a sign that they either need to be cleaned or they may be the wrong size for the home and should be upgraded to prevent any further damage.
When to Call in a Memphis Roofer for Inspection
If you notice any signs that cause you to worry about the condition of the roof, then it's time to call in a Memphis roofing professional to perform an inspection and provide you with a roof certification letter. Your real estate agent or home inspector can help you in determining if a roof letter is needed.
Calling in a roofing contractor will allow you to find out where the roof is in its lifespan. How old is it? Has it been properly maintained? How long before major repairs or a new roof is needed?
Roof Certification From A Local Memphis Roofer
In order to provide a roof certification, professional roofers will check:
-Roof shingles for signs of storm damage
-Missing granules, exposed fiberglass or missing shingles
-Rotten soffit and fascia
-Damaged or clogged gutters
-Clogged Vents
-Damage around the chimney, vents or skylight
Once a roofer completes an inspection, they will be able to provide you with a detailed list of potential repairs needed. If no repairs are needed, the roofer will give the homeowner an estimate of the roof's remaining life and an official certification for the inspection.
What to do if there are issues with the roof?
If your roofing contractor discovers issues with the roof, you have a few options.
-Accept the house "as-is"
-Lower your offer by how much the repairs will cost
-Ask the seller to fix the roof problems (Be aware that the seller may hire the cheapest contractor they can find to fix the repair since their goal is going to be saving money.)
-Back out of the sale, as allowed under the inspection contingency in your contract
Purchasing a new home for you and your family is an exciting step and one that should be given a lot of consideration. Since a routine home inspection does not include the roof, we recommend have a roof inspection as well. Restoration Roofing has a team of Memphis roofing experts who can work with you to ensure that you are fully informed on the condition of your roof.
Contact us at 901-563-8645 or click here to learn more about getting a roof certification letter. Make sure to follow us on Facebook and Instagram for more tips on taking care of your roof.