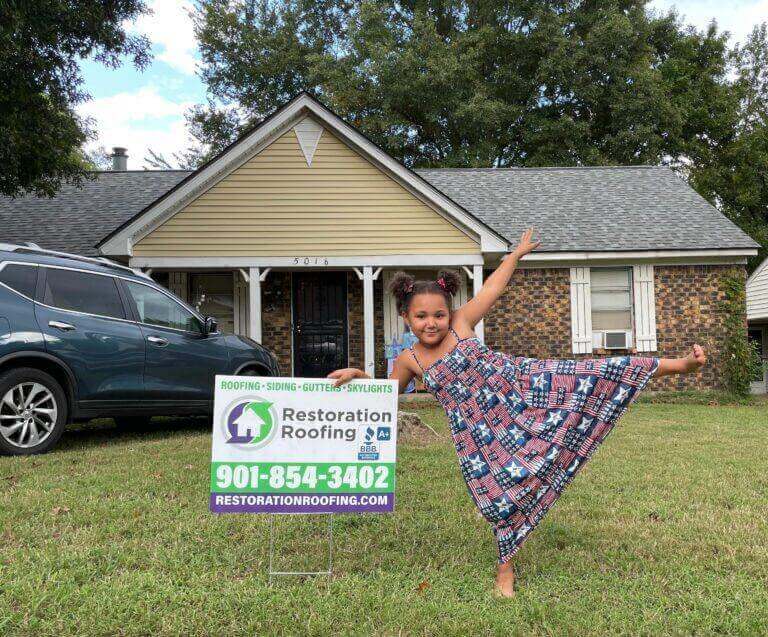 New Roof Install in Memphis, TN
Feb 20 2023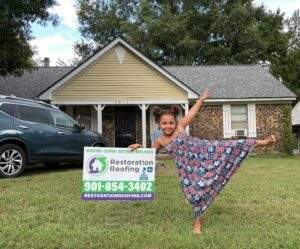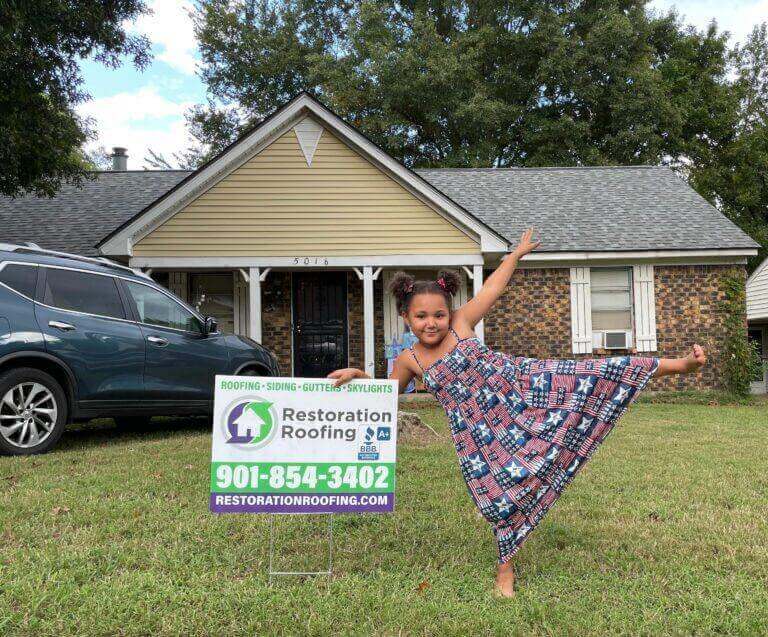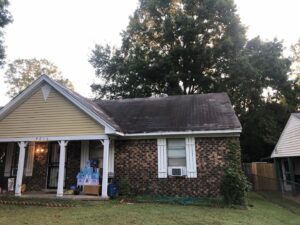 We'd say we made one little customer very happy! See the Before and After to see what a difference a new roof made. This Memphis home needed a full roof replacement after the homeowner started noticing leaks in her bedroom ceiling.
The homeowner chose Atlas Shingles in the color Coastal Granite which really made this home look new again. The benefit of choosing Atlas Pinnacle Pristine shingles with Scotchguard protector is that her shingles will stay streak-free for years to come!
Here's a breakdown of everything our Memphis roofing team did from start to finish to give this customer the 5-star service all our customers deserve.
-Prep Attic with Plastic the Day Before Install
-Remove Existing Shingles and Underlayment
-Install Atlas Summit Synthetic Underlayment
-Install Atlas Weatherstar Ice and Water Barrier
-Install Drip Edge
-Install Atlas ProCut Hip and Ridge Starter Shingle on all eaves and rakes
-Install Atlas Hip and Ridge Shingles to all hip and ridge lines
-Install new Atlas Pinnacle Pristine Shingle With Scotchgard on entire roof
-Install Atlas Ridgevent System
-Clean up and remove all debris
-Roll yard and driveway with magnets to remove any stray nails
-Clean attic and remove plastic after project complete
If you're interested in working with the Memphis roofing company that has you covered from start to finish, give us a call. Our roofing experts use only the highest quality materials and are trained to install all materials correctly – ensuring you have a warranty and peace of mind with each new roof. Contact us today for any of your roof repair or roof replacement needs! 901-854-3402