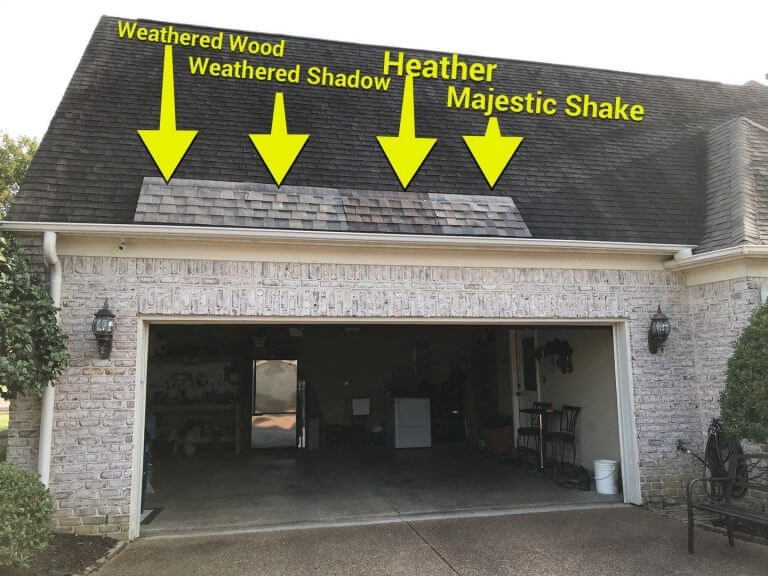 How to Pick a Shingle Color
Aug 05 2022
A new roof is one of the most expensive updates that you will make to your home. Plus, once you pick your shingle color, you will have that color on your home for around 20 years. No pressure!
The right shingle color will give your home massive curb appeal, but the wrong color could throw off all your other exterior colors. Again, no pressure!
At Restoration Roofing we try to make the entire roof process so simple that the hardest decision you will have to make is what color shingle you would like on your home. Knowing that it can be an exciting but stressful decision, we have a variety of tools to help you pick the best shingle color for you. So, let's take a look at all the ways we can help:
Visit our Showroom
If you are located in Memphis, TN, then we can help you choose your shingle color by having you visit our showroom. We have a display for you to see our Atlas Shingles up close and on a roof display. Not only can you see and touch the shingles, we will have staff available to help you make a decision on which shingle we would recommend based on the siding color of your home.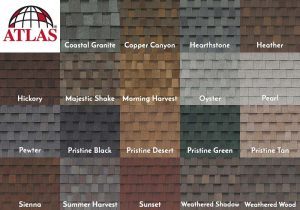 Visit Homes With the Shingle Color
Seeing the shingle colors up close gives you a great idea on your shingle options, however, it's helpful to see the colors installed on a roof in your neighborhood. At Restoration Roofing, we have a list of previous customer's addresses. Let us know which shingle colors you would like to see, and we will give you addresses to drive by and see if you like how it looks on the home.
Have Shingles Placed On Your Home
Still not sure which shingle will look best on your home? Once you have narrowed down your favorite shingles colors, our project managers can bring shingle samples to your home and place them on your roof. This will give you a chance to see how they compare against your siding, trim and shutters. It's also a chance to see the shingle colors in exterior lighting and out of the showroom.
Take the shingle samples and move them around your home. Show it next to any brick or stone on your home, your siding, your door and any other exterior work that makes up your home.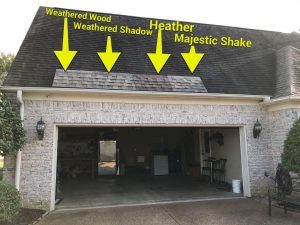 Use Atlas' Online Tool
Atlas Roofing offers a great online tool that allows you to see a digital version of their shingle colors. You can either use their sample homes or you have the option to upload a photo of you home and see a mockup of what the shingles will look like. This is a great way to test out the color on a whole roof. To learn more check out the Roof Design Studio. See an example here: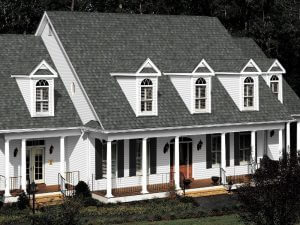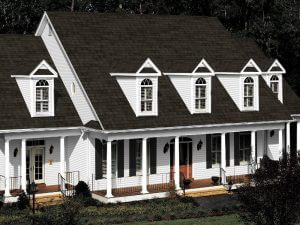 Choose Safe Colors
If you are still unsure of the roof color that will look best, we recommend sticking to colors that are neutral and will look good on any home. Avoid the very distinct colors like Pristine Green or Sienna, as those look best on specific homes. We suggest choosing colors like Majestic Shake, Weathered Wood, or Pristine Black which we know will go with any home color or architecture.
Find A Roofing Company
Ready to take on your next roofing project? If your located in the Memphis area, Restoration Roofing would be happy to help you with the entire roof process from initial inspection to helping you pick out your shingle color and getting you a roof that will last for years to come.
To schedule a complimentary digital roof inspection, give us a call at 901-854-3402, or contact us online. We are happy to be your local Memphis, TN roofer! To see more updates from Restoration Roofing, check out our Facebook page.
Need help with choosing the right color for your home? Check out our Youtube Video that breaks down the best colors for different styles of homes.