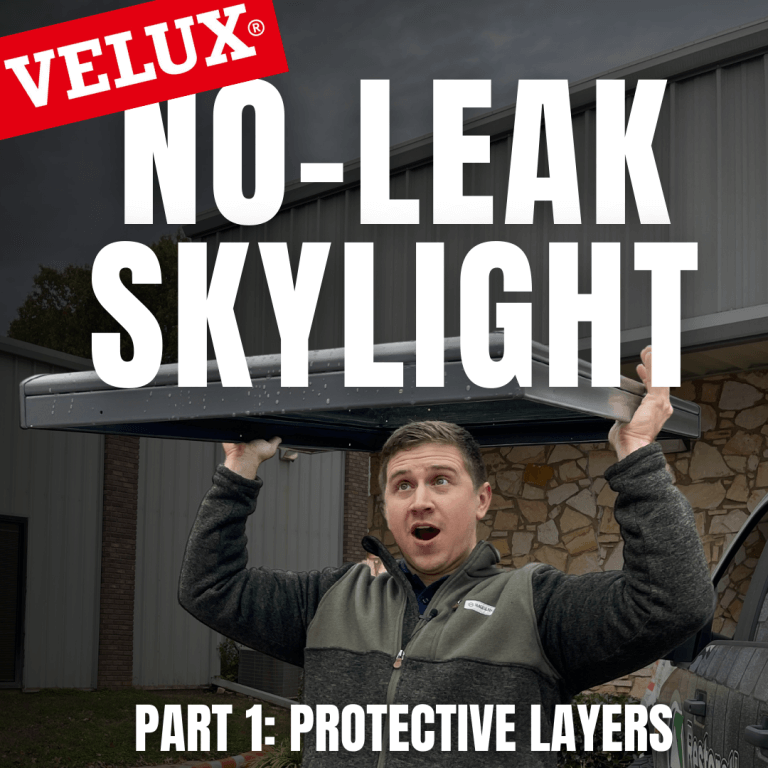 How To Install a No-Leak Skylight
Dec 28 2021
Have other Memphis roofers scared you away from doing a skylight install in your home? Have you been told to remove your skylights rather than replace?
Well, we are here to set the record straight, and keep you from giving up your natural light. At Restoration Roofing, our team has been trained to offer The No-Leak Velux Skylight installation experience for all our customers. Need some convincing? Let's break down all the layers to showcase the technology in Velux skylights that make them leak-free.
What is the No-Leak Skylight?
With more than 75 years in engineering a quality product, Velux has tackled the challenge of creating a No-Leak Skylight. Both deck mounted skylights and curb mounted skylights include three layers of protection from water leaks. Their skylight and flashing kits come with everything a roofer needs to eliminate mistakes that can lead to leaks.
DECK SEAL
The pre-attached deck seal on all deck mounted skylights provides a seal between the frame and roof deck. This metal is where the skylight is nailed into the decking creating a seal that compresses to the decking.
UNDERLAYMENT
The second layer of protection is their underlayment that comes in the Velux flashing kits. The material is a form or ice and water shield that has a reinforced backing to provide secondary water protection against the harshest weather conditions. We have even had cases where the skylight install was not completed before we ran out of daylight, and we never had any issues with leaking overnight.
FLASHING KIT
The engineered flashing kit comes with three items for easy installation and acts as the primary water protection: sill flashing, step flashing, and saddle flashing. Skylight flashing kits are designed to shed water without relying on sealants that break down over time. Flashing is installed from bottom to top with layers overlapping each other to ensure any water will continue to run down the roof and prevent water from rolling back. To view a breakdown of the entire installation process, watch our video here.
What is the 10 Year No-Leak Warranty?
Velux's deck mounted skylights come with a 10-Year No Leak installation warranty the covers correct skylight and appropriate flashing installations against leaks, no matter which certified contractor installs the skylight. The warranty carries 10 years on installation, 20 years on glass, 10 years on product and 5 years on shades and controls. To learn more about Velux's warranty CLICK HERE.
Why Choose Restoration Roofing
Working with a skilled Memphis roofer who specializes in skylights will ensure your skylights are installed correctly and with quality materials. At Restoration Roofing our team has been trained in the installation, repair, or replacement of skylights. As the only 5-Star Velux Skylight installers in the Mid-South, we have the skills and experience to reshape your home with a new Memphis skylight installation.
If you are having issues with your skylight, call us to inspect, find the issue and provide a solution that will get you set for years to come. To get in touch with one of our project managers, give us a call at 901-854-3402 or click here to set up a free inspection. We offer free inspections that are easy and completed quickly. Make sure to follow us on Facebook and Instagram for more tips on taking care of your Memphis roof.
To learn more check out our video: