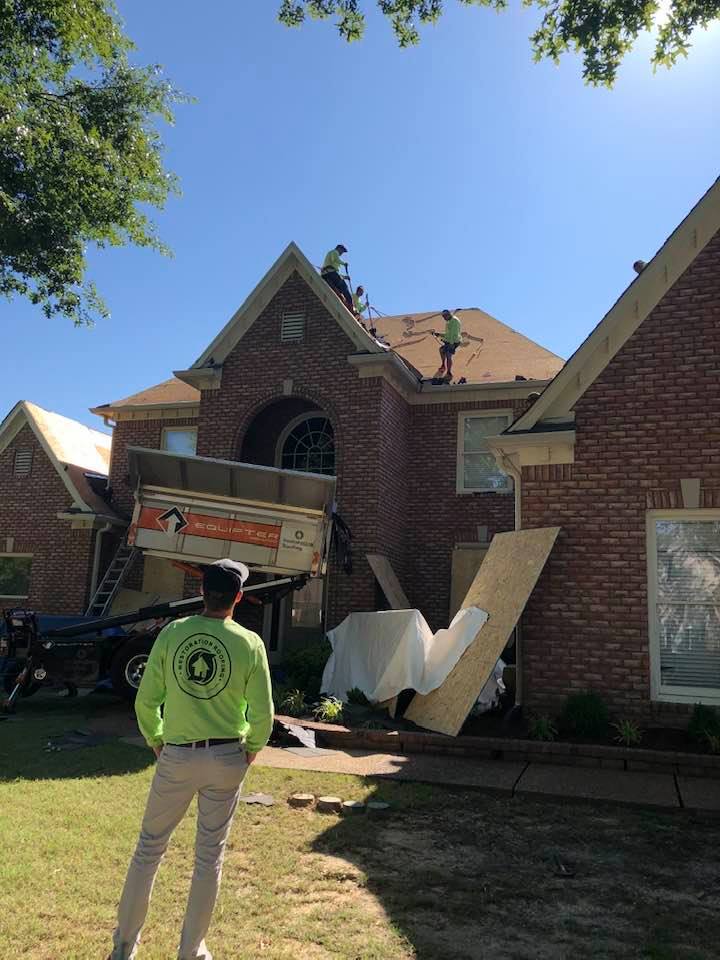 How to Find the Right Contractor for You
Jun 17 2020
The average homeowner in the United States will only have to purchase a new roof once or twice in their life. That means that most people don't know how to purchase a roof and need help finding the right roofing contractor.
Your roof is arguably the most important and hardest-working part of your home. Because of this, we want to ensure you make an educated decision and give you the knowledge you need to select the good roofer and fend off the bad ones.
Here are three ways you can find the right roofing contractor for you:
Research Reviews:
When searching for a Memphis roofing contractor be sure to check out a variety of review platforms. These include Facebook, Google, Yelp and Better Business Bureau.
Read the good reviews but also the negative ones and see how the business has responded to the negative reviews.
The reviews should be organic from real customers. A way to discern real organic reviews from filler reviews is if the review mentions employees by name and has specific feedback. You want to be wary of a contractor that only has star reviews without comments – this can be a sign of fake reviews.
Research Social Media:
Social media is a great way to get to know more about the company and employees on a more personal level. See if the company has Facebook or Instagram with updates of recent projects. Having an active social media account can be a sign of a healthy company.
It also shows that they are not a fly by night company and don't shy away from community involvement. That being said, there are lots of great companies that do not have a social media presence – this is just another tool to use in researching the business.
Roofing Insurance:
From injury and property damages to roofing the wrong house, it's easy to say that roofing is a dangerous job. Your roofer needs to be properly insured or else you are put at risk. If someone is injured working on your home, you the homeowner, is at risk of being sued.
Ask your roofer to provide proof of adequate insurance with limits that are realistic for the company and homeowner are exposed to.
Make sure they have general liability insurance and work comp insurance. But also note that roofing contractors use subcontractors on jobs. Subcontractors are individuals or crews that are not direct employees but they are contract employees. Using subcontractors does not mean that the work will be any worse or any worse than direct employees. All of that depends on how well the crews are managed. It does mean that the subcontractors need to be insured. They should have general liability and workman's comp insurance just like the contractor does.
For more information on finding the right roofing contractor check out our video: