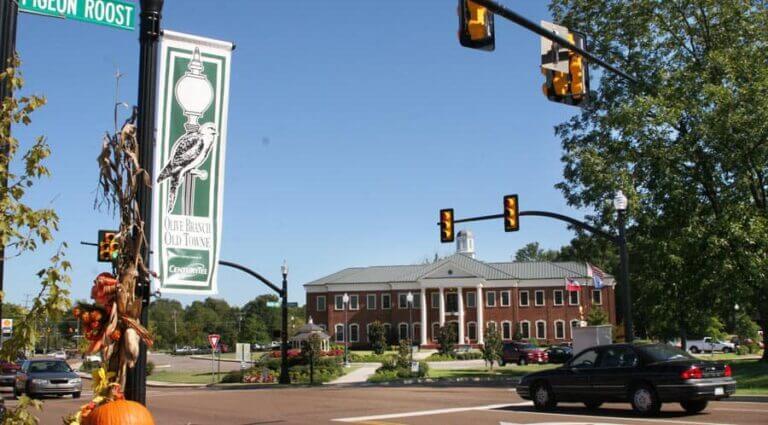 How to Find an Olive Branch MS Roofer
Nov 02 2023
Finding the right roofer in Olive Branch, MS, can be a challenging task, especially when you consider the critical role a roof plays in protecting your home. However, with the right insights and due diligence, you can locate a reliable and experienced roofing contractor to meet your needs. Restoration Roofing is one such trusted name in the Olive Branch region, boasting a proven track record and unparalleled expertise. In this guide, we'll take you through the steps of finding the perfect roofer, highlighting why Restoration Roofing stands out in the crowd.
1. Start with Recommendations
Before diving deep into your search, start by asking friends, family, and neighbors about their experiences with local roofers. Word of mouth can be a potent tool, providing first-hand insights into the quality of work and customer service a company offers.
2. Research Online
The internet is an invaluable resource when researching local service providers. Visit roofing company websites, read customer reviews, and explore before-and-after photos of their projects. Restoration Roofing's website, for example, showcases their extensive range of services, customer testimonials, and an impressive gallery of completed projects.
3. Verify Licenses and Insurance
A legitimate roofing contractor in Olive Branch, MS, will have the necessary licenses to operate in the state. They should also have liability insurance and workers' compensation to protect both themselves and their clients. Restoration Roofing prioritizes safety and legality, ensuring peace of mind for their customers.
4. Consider Experience and Specialization
Experience matters when it comes to roofing. An established company will likely have dealt with various roofing challenges and will bring this experience to your project. Furthermore, ensure the roofer you choose has expertise in the specific type of roofing service you require, be it repairs, replacements, or installations. With years of experience in the industry, Restoration Roofing has honed its skills, catering to a diverse range of roofing needs.
5. Check for Certifications
Certifications from roofing manufacturers can indicate a roofer's commitment to quality and ongoing training. Restoration Roofing, for instance, is a certified installer for many top roofing brands, ensuring that your roofing project benefits from the best materials and installation techniques.
6. Ask About Warranty
A reputable roofer will stand behind their work, offering warranties on both materials and labor. Before finalizing your choice, inquire about the warranty terms and ensure you're protected against potential defects or installation issues. Restoration Roofing prides itself on its robust warranty offers, underscoring their commitment to excellence.
7. Request a Written Estimate
Avoid surprises by asking for a detailed written estimate. This should break down the costs associated with labor, materials, and other potential expenses. Comparing estimates from different roofers can also give you an idea of the market rates, ensuring you get value for money. Restoration Roofing provides transparent pricing, ensuring clients understand what they're paying for.
Why Choose Restoration Roofing in Olive Branch, MS?
Situated in the heart of Olive Branch, MS, Restoration Roofing has carved a niche for itself as a leading roofing contractor. Here are some reasons why they should be your go-to choice:
Expertise: Restoration Roofing offers a comprehensive range of services, including roof repairs, replacements, and installations. Their skilled team can handle both residential and commercial projects with finesse.
Quality Materials: Sourcing products from leading manufacturers, Restoration Roofing ensures your roof benefits from top-tier materials that stand the test of time.
Customer-Centric Approach: Restoration Roofing believes in forging lasting relationships with its clients. Their dedication to customer satisfaction is evident from the glowing testimonials they've garnered over the years.
Local Presence: Being a local company, Restoration Roofing understands the unique challenges of the Olive Branch climate. Their solutions are tailored to withstand local weather conditions, ensuring longevity and durability.
Insurance Claims Expertise: Restoration Roofing doesn't just offer roofing services. They're well-versed in navigating insurance claims, helping clients get the coverage they deserve.
Your roof is an integral component of your home, shielding you from the elements and ensuring comfort. When seeking a roofer in Olive Branch, MS, it's crucial to choose a name synonymous with quality, reliability, and expertise. Restoration Roofing embodies these attributes, making them an ideal choice for all your roofing needs. Visit their website to explore their offerings and understand why they're a cut above the rest in the Olive Branch region.
For all your roofing needs, trust the experts at Restoration Roofing. We're more than just an Olive Branch MS roofer; we're your partners in home protection. Contact us today!
Give us a call at 901-854-3402 or fill out our Contact Us form and we will reach out to you with our next available inspection. Make sure to follow us on Facebook and Instagram for more tips on finding the best roofing contractor for you.