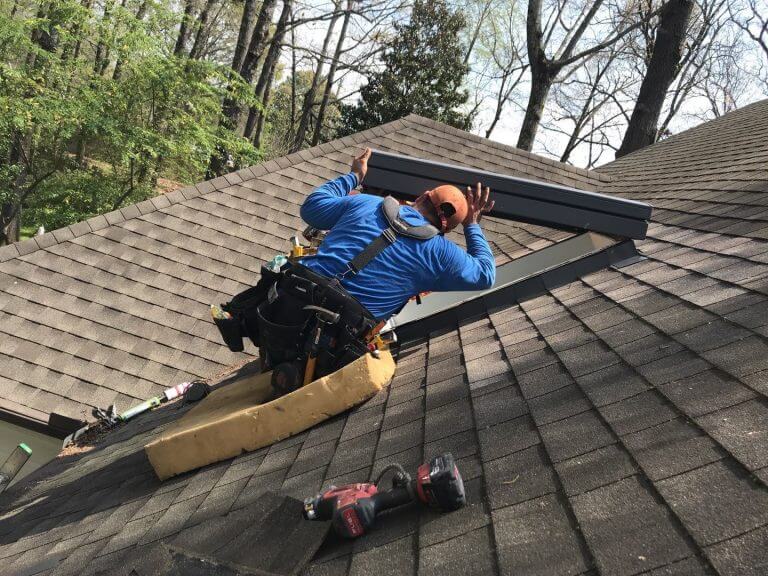 How to Find a Memphis Skylight Installer
Nov 18 2022
Finding a reliable Memphis skylight installer is a lot easier than you might think. If you're looking to install a skylight, there are many things you need to consider. Whether you're remodeling your kitchen or adding an outdoor space, a skylight can add light and style to any room.  Here are some tips on how to find the right contractor for the job!
Research the company. The first thing you want to do is research the company, and make sure that they have a good reputation in the community. If you don't find much information about them online, ask around in your neighborhood—if there isn't any information out there about them, it's probably because people haven't heard of them or had good experiences with them.
Check out their certifications and licenses. If the company does have a good reputation and you're still interested in working with them, check out their certifications and licenses to make sure they're qualified for your job! You can also look into whether or not they're licensed by the state of Tennessee—if they aren't, you might want to reconsider working with this particular company because they may not be fully licensed to work on your home or business property according to state law requirements (which could mean trouble down the road).
Ask for references from past customers if possible! The company may have a list of references for you to contact to learn if they were happy with their skylight installation process.
Check online reviews – Many contractors have websites with reviews from past customers, so this is a great place to start your research.
Look at samples of their work – A good way to tell if a company knows what they're doing is by looking at samples of their previous projects.
Benefits of Adding Skylights
One of the best ways to add value to your home is by installing a skylight. Skylights can help you turn dark spaces into bright, open areas that are more inviting and enjoyable to spend time in.
There are many benefits of adding a skylight in your home! Adding a skylight can:
-Let in natural light and open up dark spaces.
-Increase energy efficiency by letting sunshine in during the day and keeping heat from entering at night. This will reduce your heating and cooling costs because you won't have to rely on artificial lighting as much as before.
-Increase property value by making your home more appealing for potential buyers or renters who want open space without having to pay for an expensive remodel job first!
Restoration Roofing for Skylight Installation
If you're looking for an experienced, certified, and reliable skylight installer in the Memphis area, look no further than Restoration Roofing. We have been serving our customers since 2014, and we take great pride in our customer satisfaction.
Our team of experts is here to help you with all your skylight installation needs. We offer free estimates and are happy to answer any questions that you may have about skylights or other products that we offer at our company. We believe that every client should feel comfortable with their choice of contractor, so we work hard to make sure that everyone who works with us feels confident in the decisions they make when choosing us as their installer.
We are the top-rated Memphis roofing company serving all of the surrounding suburbs of Memphis. Our team of fully licensed and insured roofers specialize in residential and commercial roofing, gutters, and skylights.
Interested in working with Restoration Roofing? To get in touch with one of our project managers, give us a call at 901-854-3402 or click here to set up an inspection and digital report. We offer free inspections that are easy and completed quickly. Make sure to follow us on Facebook and Instagram for more tips on finding the best roofing contractor for you.
If you're looking for a reliable skylight installer in Memphis, Tn area contact us today!