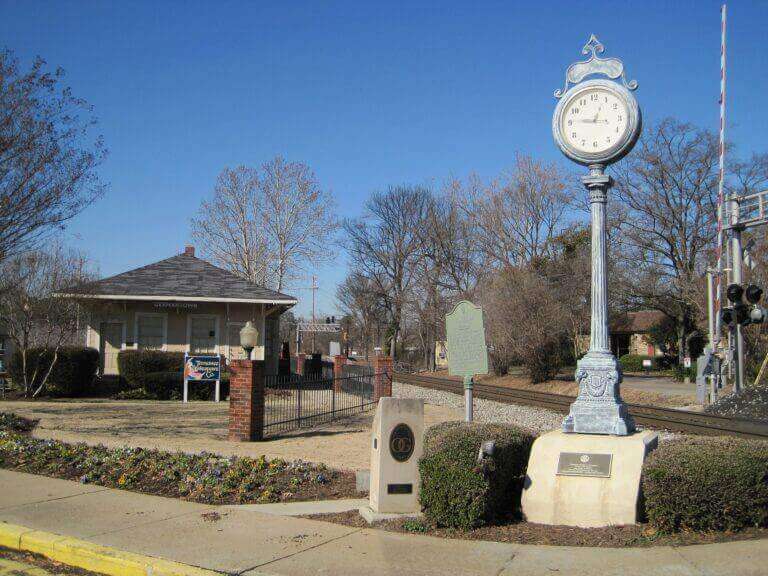 How to Find a Germantown, TN Roofer
Jun 12 2023
The roof of your home or business is your first line of defense against the elements. That's why when it comes to roof repair or roof replacement, choosing the right roofing company is crucial. If you're in Germantown, TN, and in need of a professional roofing service, here's a step-by-step guide to help you find the best fit.
Find a Germantown, TN Roofer
Step 1: Start with Recommendations
Start by asking for recommendations from friends, family, and neighbors. If they have recently had their roof replaced or repaired, they could suggest a roofing company they had a positive experience with. You can also seek recommendations from customers at local hardware or construction supply stores.
Step 2: Check Online Reviews
Look up online reviews on platforms like Google, Yelp, or the Better Business Bureau. Take note of the overall rating, the number of reviews, and remember to read the comments to get a feel for the strengths and weaknesses of each roofing company.
Step 3: Look at Local Directories
Consider checking local Germantown, TN directories, like the Germantown Chamber of Commerce or Germantown.com, for a list of local roofing companies. These directories usually provide contact information and a brief overview of the company's services.
Step 4: Verify Credentials
Once you've shortlisted a few companies, verify their credentials. This includes checking for proper licensing, insurance coverage, and certifications from roofing manufacturers. This step is crucial to ensuring the roofing company can perform quality work and will protect you from any liabilities during the project.
Step 5: Request for Quotes
Contact the shortlisted roofing companies to request a quote for your roofing project. This will give you an idea of the cost and the opportunity to compare prices among different roof damage companies. Remember, it's not always about the cheapest quote but the one that provides the best value for money.
Step 6: Review Past Work and References
Ask the roofing contractors and companies for examples of their past work and if possible, drive by some of the homes they've worked on to see the quality of their work firsthand. You can also ask for references to speak directly with past clients about their experience with the company.
Step 7: Interview Potential Companies
Finally, meet with the potential roofing companies to ask detailed questions about their process, materials used, timeframe for installation, and any warranties they offer. This will also give you an opportunity to gauge their level of professionalism and communication skills.
Remember, the goal is to find a reputable, professional roofing company that you can trust with your home or business. Always take the time to do your research to ensure you're making the best decision.
Top Roofing Companies In Germantown, TN
Three Top Roofing Companies in Germantown, TN
In the heart of Germantown, TN, homeowners and business owners alike need reliable, high-quality roofing services to protect their properties from the elements. We've gathered details on three top-notch local roofing companies to help you make an informed decision for your next roofing project.
All Well Roofing – Dedicated to Quality
All Well Roofing prides itself on its commitment to high-quality service and customer satisfaction. With a team of experienced professionals, All Well Roofing is equipped to handle a wide range of roofing projects. They offer a comprehensive list of services, from roof repairs and replacement to maintenance and inspections. One standout and excellent roofing feature is their dedication to transparency — they offer upfront pricing without hidden costs and ensure clients are well-informed throughout the project.
Germantown Roof Pros – Your Local Experts
The Germantown Roof Pros have built a strong reputation in the Germantown community for their roofing expertise. Their services range from new roof installations to minor repairs, ensuring they can cater to a wide variety of client needs. They specialize in both residential and commercial roofing, demonstrating a versatility that's appreciated in our community. Their local expertise allows them to understand the specific roofing challenges faced by Germantown properties, and they use this knowledge to deliver tailored solutions.
Restoration Roofing – Professionalism at Its Best
Restoration Roofing sets itself apart through their commitment to professionalism and attention to detail. Their team of certified professionals delivers top-tier services in roof repair, replacement, and maintenance, as well as gutter repair and skylight services. They specialize in premium shingles, metal roofing, and flat roofing systems. Additionally, Restoration Roofing is well-known for its exceptional customer service, offering free inspections and working closely with clients to ensure their roofing needs are fully met. They are also well-versed in navigating insurance claims, providing hassle-free experiences for clients dealing with storm damage repairs.
Choosing the right roofing company is a significant decision that can impact the longevity and durability of your roof. These three companies – All Well Roofing, Germantown Roof Pros, and Restoration Roofing – each provide their unique strengths and services, aiming to provide the best roofing solutions for the Germantown community. Consider your specific needs, budget, and preferences when selecting the right company for your project.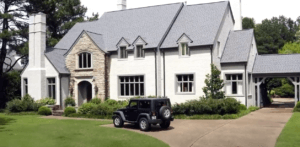 Questions to Ask Your Germantown TN Roofer
When hiring a Germantown TN roofing company, it's important to ask the right questions to ensure you're getting the best service for your needs. Here are some key questions to consider:
Credentials: Ask for proof of licensing and insurance. Do they have the necessary permits to work in Germantown, TN?
Experience: How long has the company been in the roofing business? What type of roofs do they specialize in?
References: Can they provide references or testimonials from past clients in Germantown?
Project specifics: Ask for a detailed proposal or estimate. Does it include the cost of materials, labor, and any additional fees?
Guarantee: What warranties or guarantees do they offer on their workmanship and the materials they use?
Timeline: What is the estimated timeframe for the project? How will they handle any delays or unforeseen problems?
Communication: How will they keep you informed about the progress of the work? Who should you contact with any questions or concerns?
By asking these questions, you can make sure you're hiring a reliable and trustworthy roofing company for your project in Germantown, TN.
When to Call a Germantown Roofer
Knowing when to call a Germantown, TN roofer can save you from dealing with significant damage and costly repairs in the long run. Reach out to hire a professional roofer when you notice the following issues with your roofing, gutters, or skylights:
Roofing: Damaged or missing shingles, leaks or water stains inside the house, noticeable sagging of the roof, or growth of mold and moss on the roof surface.
Gutters: Water not draining properly or overflowing during rain, visible cracks or splits, sagging gutters pulling away from the house, or the presence of rust or a buildup of mold and mildew.
Skylights: Leaks or condensation forming on the interior of the skylight, visible cracks or chips in the glass, discolored or foggy glass that obstructs the view, or issues with the skylight not opening or closing properly.
General: In the aftermath of a severe storm, even if there's no visible damage, it's a good idea to get your roof inspected to ensure there's no hidden issues.
Preventative: It's recommended to have a professional roof inspection at least once a year, or more if your roof is older. This proactive approach can help catch any small problems before they become larger, more expensive issues.
Remember, early detection of these problems can significantly reduce the cost and extent of repairs. A reputable Germantown roofer can provide a thorough inspection and suitable solutions for any issues found.
 Professional Germantown Roofer Vs DIY Roofing
When it comes to maintaining the integrity of your home, roof repairs are not something to take lightly. While DIY home projects can be a rewarding way to save money, roof repairs require a level of expertise and safety considerations that make hiring a professional Germantown roofer a wise decision.
Firstly, professional roofers have the necessary training and experience to accurately diagnose and repair roofing issues. From identifying hidden water damage to matching the correct shingle color and style, their keen eyes are trained to spot things that might be missed by a novice.
Secondly, a DIY roof repair doesn't come with a warranty, but professional work typically does. This gives you peace of mind knowing that if something goes wrong with the repair, the issue will be addressed at no additional cost to you.
Safety is another significant concern. Roof work is inherently risky due to the height and potential for falls. Professional roofers have the appropriate safety equipment and training to minimize the risks.
Lastly, what might seem like a cost-saving DIY project can quickly become a costly endeavor if mistakes are made. Roofing is a complex task, and errors can lead to more extensive damage in the future. A professional roofer will get the job done right the first time, potentially saving you from costly repairs down the line.
In short, while DIY is suitable for some projects, your roof isn't one of them. Hiring a professional Germantown roofer will ensure your roof repairs are done efficiently, safely, and with the expertise that only comes with years of experience.
Germantown TN Roofer for Storm Damage
When your home is affected by storm damage in Germantown, TN, it's essential to choose a professional roofer to assess and address the damage quickly and efficiently. Storms can cause significant damage to your roof, from loose or missing shingles to major structural damage. This can potentially lead to other issues, like leaks or water damage, if not promptly repaired.
Choosing a local Germantown roofer ensures that you have a team who understands the specific weather patterns and building codes of your area. They will be able to provide a thorough inspection, identify all storm-related damages, and suggest the best course of action to restore the integrity of your roof.
Your Germantown TN Roofer
For those in Germantown, TN, Restoration Roofing is always here to help with any of your roofing needs. We have a team of skilled professionals dedicated to providing high-quality roofing services, ensuring the durability and longevity of your roof. Contact us today for a free inspection and quote!
Give us a call at 901-854-3402 or fill out our Contact Us form and we will reach out to you with our next available inspection. Make sure to follow us on Facebook and Instagram for more tips on finding the best roofing contractor for you.