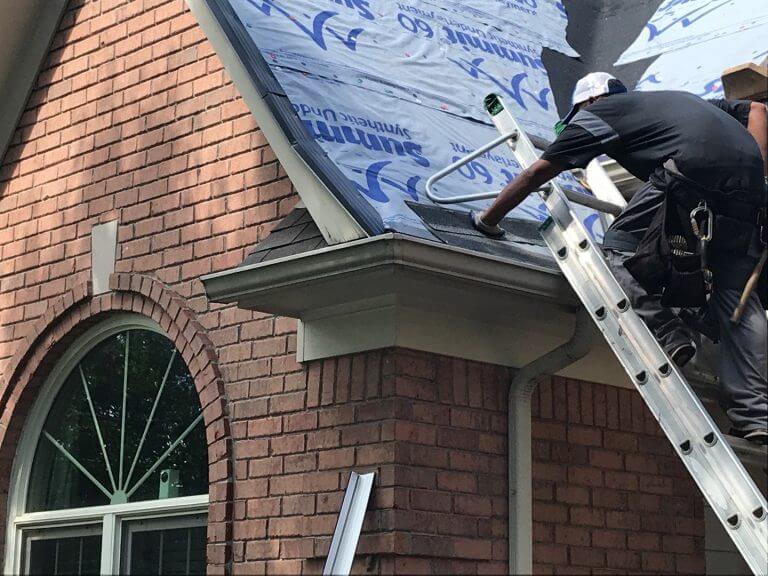 How Much Does a New Memphis Roof Cost?
Jun 08 2021
A new roof can be a huge investment for anybody, and it's not something we always think about, or plan for. Let's face it, vehicle manufacturers do a really good job letting consumers know how much their vehicle costs because, most of the time, the commercials we see on TV and internet ads have the prices on them. This does not seem to be the case in the roofing industry, however. There seems to be a veil of mystery surrounding just how much a new roof will cost.
Well, it is our goal at Restoration Roofing to be transparent and educate our customers rather than surprise people with unknowns, especially when it comes to costs. So, follow along as we break down the average cost of a Memphis roof with some cost exercises:
Factors that influence price of a new roof:
The size- The average Memphis roof is 25-30 squares. A square is a unit of measurement that is used in the roofing industry to measure the overall size of a roof. Simply put, a square equals 100 sqft, so a roof that is 30 squares is actually 3,000 sqft. A base price for a laminated (architectural) shingled roof in the Memphis area is around $350- $415 per square. That puts our 30 square roof at a base price of around $10,500 – $12,500. This is going to be a basic roof, still with a good 50-year shingle, without bells and whistles like ridge vent, drip edge, upgraded felt, and steep roof charges.
The pitch (steepness) of the roof- There is a trend in Memphis and the surrounding areas. Homes in the city tend to be not as steep as they are in the surrounding suburbs. This is mostly due to the age of the homes and the current trends in new construction. Homes in the inner city are usually older, being built in the 50s, 60, 70s, and 80s. During those years, roofs were built to be less steep than the newer homes built in the suburbs. New homes being built in 2021 have roofs that almost appear to be vertical because of how steep they are. Any time you increase the pitch of a roof, the price of labor goes up. It makes sense, the steeper a roof is, the harder it is for the crews to get around safely. A steep roof will add $15-$20 per square. Looking back at our example roof and pretending that it is a Germantown or Collierville roof, there is a very real possibility that there would be an additional $600-$1,000 added to the price if it is steep. Now we are at an overall price of $11,100 – $13,500 for the same size roof if it is a steep roof.
Ventilation requirements- In the past, the best way to ventilate a roof was to either use static vents (like the "whirly bird" vents you see spinning on roofs) or use a powered fan that is wired into the electrical system of the house. The problem is that the static vents do very little to ventilate your attic and the attic powered-fans have a tendency of burning out. The biggest problem is with these is they are far less efficient than the current way we recommend venting your roof: Using Ridge Vent. Ridge vent is the current, most efficient, way to ventilate your attic, but they come with a cost. They add anywhere from $10- $15 ler linear root of ridge. (Ridges are the areas on the top of your roof where two roof slopes meet). Let's go back again to our example roof and assume we are working with 98 linear feet of ridge. This would add anywhere from $980 – $1,500 to this roof. This brings our total so far to $12,080 – $15,000.
Metal Valleys- Metal valleys are a really great upgrade to add to a roof. If you travel anywhere else outside of the Memphis area, you will start to see metal installed in valleys. For some reason, they have never really caught on in the Memphis area, but, at Restoration Roofing, we LOVE metal valleys. First of all, they look great! You have over 30 colors to choose from and they really give a home a custom look without spending a ton of money. Secondly, they are the strongest protection for your roof valleys, which are the most leak prone areas on your roof. Let's assume that same roof has around 156 linear feet of valley. The average cost of metal valleys is anywhere from $13 – $20 a linear foot. This adds $2,028 – $3,120. I want you to be aware that this is NOT for copper valleys, but rather a pre-finished aluminum valley that has a baked-on color. Copper runs around $40 a linear foot. For pre-finished valleys on our example Memphis roof, this brings our roof up to $14,108 – $18,120.
The roof I just described to you, built the way I built it in the example, would be a great roof. Probably the best roof in your neighborhood. Of course, Metal valleys are purely optional and are not for everybody. As for the shingle, this would be a great quality shingle like the Atlas Pinnacle Pristine shingle with 3M Scotchgard Protector. These just represent a few of the variables and options there are when it comes to buying a new roof. Furthermore, prices are continuously rising, multiple times a year, so this blog post is likely to be obsolete in just a few months. That is why I tried to give a range of pricing, but we have been experiencing a new price increase just about every 2-3 months.
Designer shingles:
Architectural shingles are not the only kind of shingle we install. There are higher end shingles that are called "designer shingles." These are shingles that are usually special order items and are not as common as the architectural style shingles. They come in different designs and styles, but they are usually double the price of an architectural roof. You should budget $700- $900 a square for these high-end luxury shingles. For 30 squares, that puts us at $21,000 – $27,000 for that same roof.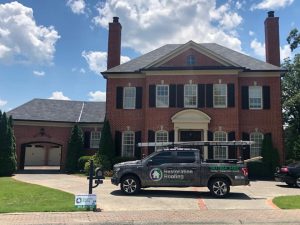 Real Slate and Synthetic Slate shingles:
These shingles are probably the most expensive on the market. For a roof like this, you would need to budget anywhere from $1,800 a square to $2,500 a square. For our example 30-square roof, you are looking at a staggering range of $54,000 to $75,000! This, of course, depends on a ton of other variables that would make this article extremely long!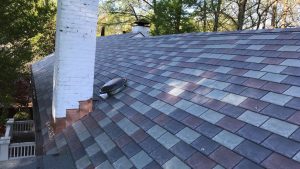 We have written a lot of blog posts about how important your roof is and how to maintain them and, at some point in your home-ownership journey, you will probably have to replace your roof. It has been said that the average homeowner in the United States will have to purchase one to two roofs in his/her lifetime, so we hope this article helps you prepare for when the time comes to replace that old roof of yours!
Again, these are just a few of the variables that go into pricing a roof. There are still some situations where our price would fall below that range, and some situations where our price would fall higher than that range. In conclusion, the best way to know how much your roof will cost is to call us for a free quote! Our process is like no other company's process and we will leave you feeling educated and aware of everything that is needed to replace your roof!
To schedule a complimentary digital roof analysis, give us a call at 901-854-3402, or contact us online. We are happy to serve Memphis and the surrounding Midsouth! Make sure to follow us on Facebook and Instagram for more tips on taking care of your roof.