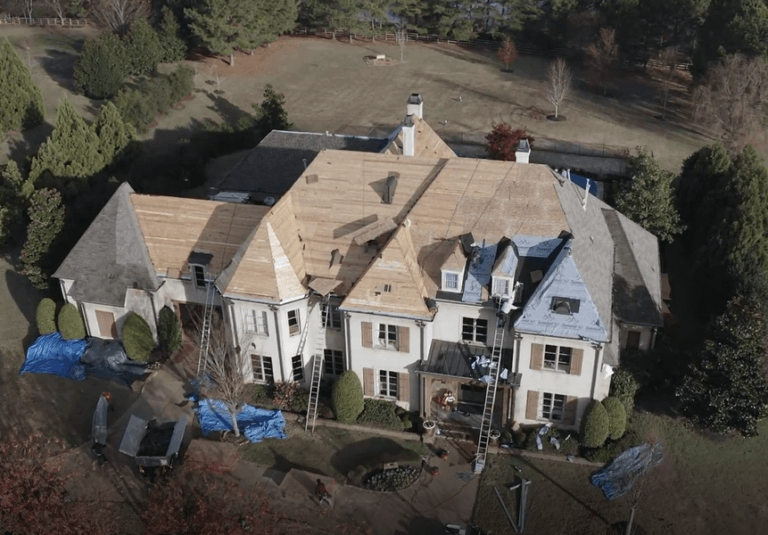 How Long Does It Take to Replace a Roof in Memphis?
Aug 14 2023
When homeowners contemplate a roofing project, one immediate question often arises: "How long will it take to replace my roof?" This question is asked frequently by our customers, and we at Restoration Roofing are here to answer it. Let's delve into the typical duration of a roof replacement in Memphis and the efficiency of our team.
Factors Influencing Roof Replacement Time
While several variables can influence a roofing project's duration, our expertise and streamlined process ensure a swift turnaround:
Roof Size and Complexity: A straightforward roof will be more rapid to replace, whereas a larger, multi-peaked roof demands more time and precision.
Material Used: Some materials, like asphalt shingles, allow for quicker installation than others.
Underlying Damage: Discovering significant damage beneath the old roofing can extend the process slightly. We are unable to know the condition of your roof's decking until we take off the old roof. Once it is exposed, then our crew will determine if any of it needs to be replaced. This is an important step as we do not put a new roof on damaged decking.
Weather: Memphis weather, while occasionally unpredictable, is typically factored into our timeline projections. We try our best to schedule on days when there is no chance of rain. However, there are days that rain pops up unexpectedly, and our crews are always ready with tarps just in case.
Crew Experience: The Restoration Roofing crew's experience ensures a combination of speed and quality.
Our Efficient Timeline for Memphis Roof Replacements
Given the factors above, a typical roof replacement in Memphis by Restoration Roofing generally adheres to this timeline:
Day 1 (Most Homes):

Morning: Removal of the old roofing material and inspection of the underlying structure.
Mid-Day: If no significant damage is found, we commence the installation of the new roofing material.
Late Afternoon: Final touches, such as installing flashing and ridge caps.
End of Day: Cleanup and a final inspection. We ensure your property is left pristine, free from nails and debris.

Day 1-2 (Larger Homes):

Day 1: Similar to the process for most homes but adjusted for the larger scale. The first day generally covers removal, inspection, and beginning the installation of new roofing.
Day 2: Completion of the roofing installation, final touches, cleanup, and inspection.
This is a general timeline to answer "How Long Does It Take to Replace a Roof in Memphis?" and if you have any questions, please feel free to contact us.
Speed without Compromising Quality
While speed is essential, Restoration Roofing never compromises on the quality and precision of our work. Our streamlined process ensures that even with our swift timeline, every step receives our full attention for optimal longevity and durability.
In Memphis, where homeowners expect both efficiency and quality, Restoration Roofing aims to exceed expectations. Should you have more questions about roof replacements or other roofing concerns, our team at Restoration Roofing is ready to assist.
Reach out today for all your roofing needs, and experience the unparalleled service that has made us a trusted name in Memphis.
For all your roofing needs, trust the experts at Restoration Roofing. We're more than just a Collierville roofing company; we're your partners in home protection. Contact us today!
Give us a call at 901-854-3402 or fill out our Contact Us form and we will reach out to you with our next available inspection. Make sure to follow us on Facebook and Instagram for more tips on finding the best roofing contractor for you.