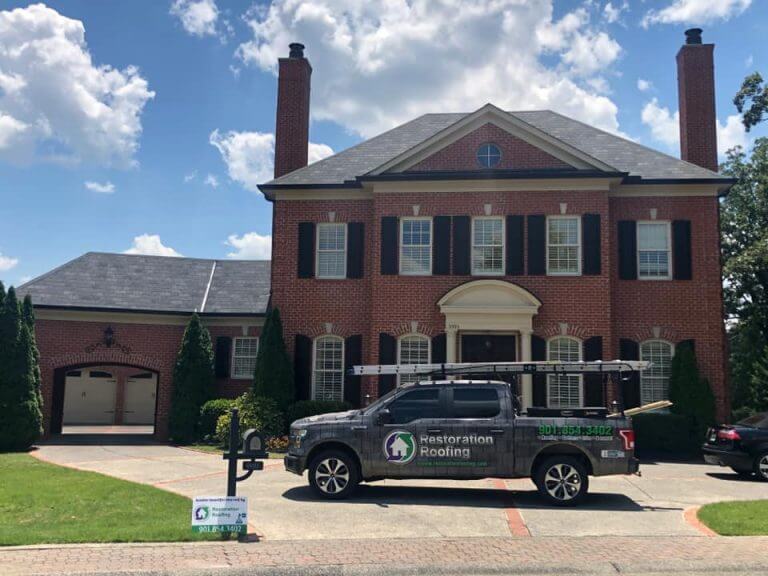 How Do You Choose a Reputable Memphis Roofer?
Jan 18 2022
There are many roofing companies in Memphis available that provide quality service to their clients. It is easy to get overwhelmed when trying to choose a reputable roofer for your big remodeling project. To ensure you find a reputable local roofer there are plenty of things you can do to assist in your decision-making process. These tips will hopefully lead you through the whole process more easily and with more confidence. Let's get started!
Make Sure to Find a Roofer that is Licensed and Insured.
Hiring a roofer that is licensed and insured can make the difference between a job that is done well and one that leads to problems. Make sure to do some research into these companies before you hire them.
A reputable company will have a business license, contractors license (if applicable in your area), and will carry both Workmans Comp and General Liability insurance. Check with your local city or town hall for license information. Insurance not only protects the contractor, but it protects YOU if something were to happen on your property. Many contractors do not carry insurance OR they will get insurance only to get a certificate and then cancel it. If a contractor doesn't have these documents, you should walk away. At Restoration Roofing, we have a General Contractors License, active Workers Comp insurance and active General Liability insurance.
Don't Cut Corners in the Interest of Saving Money
A good roof will last you 20, 30 even 40 years. It should be a long-term investment. Don't cut corners in the interest of saving money. The consequences of shoddy work will cost you more over time and could in some cases (depending on your local building codes) include complete re-roofing.
If you don't have much experience with roofing contractors, you may be tempted to look for the cheapest one you can find. But some companies will use cheap materials or cut corners in the installation process in an effort to save money. Those corners could come back to haunt you later.
How can you avoid this? Do your homework! Start with some research ahead of time so that you're not just taking bids from the first contractor who comes along. And when you look at the portfolio section of any website, make sure that you're looking at actual work that's been done recently and not just pictures that are several years old. Doing this should help keep your roof installation project on track.
Research, Research and More Research
Hiring a roofer is not a decision to be taken lightly. You want someone who will do the job right the first time and won't need to come back for repairs or a reroof.
One way to choose a reputable roofer is by word of mouth. Ask friends, family members or co-workers for referrals. If you don't know anyone with a recommendation, check with your local Better Business Bureau or local realtors might also be able to provide recommendations on roofing contractors they've used in the area.
Search social media and Google for reviews on local roofing companies. You can tap into the knowledge of your community this way to help you decide which roofer is right for you. Search online reviews as well. Not all reviews are helpful, but if you look at enough of them, you will be able to weed out the bad ones from the good ones to make an informed decision.
Most reputable contractors will also have some form of a website or social media account so you can find out more information about their company and get a feel for who they are as people. This is important because it shows that they want to stand behind the work that they do.
There are some things to consider when it comes to hiring roofers in general: Ask for references from other customers: Not all roofers will offer this, but if they do, make sure you take advantage of it. You can get an idea of what to expect from them before hiring them by checking out how previous customers felt about their services. You can also ask for pictures of their previous work if that is something that interests you.
Don't Be Afraid to Ask Questions
Given the expense, it's understandable that you want to make sure your roofer is reputable before hiring him. Aside from checking references, there are four ways to get a sense of whether they're trustworthy:
1. Check the Contract. This is probably the most important step, particularly if you don't know much about roofing. Ask your potential contractor to provide you with a contract that lays out a clear explanation of what work will be done, when and for how much.
2. Ask Questions. Once you've selected a contractor, meet with them to discuss your options, and get their recommendations on materials and procedures. Then ask questions: How long have they been in business? What are their credentials? Can they provide references of satisfied customers? Ask for contact information so you can call these people yourself (with permission).
3. Learn About the Business. Is the contractor's equipment in good working order? Are his employees well-groomed and respectful? What are the qualifications of the crew? Do they have experience installing roofs similar to mine?
We have no doubt that you can choose a reputable roofer to help you out with your home remodeling project. Focus on your budget and needs, and don't try to get overwhelmed by all the choices either. Just use these tips to guide you through the process, and before you know it, your home will be back to looking fantastic!
Want to Work With Restoration Roofing?
Restoration Roofing is a fully insured and BBB A+-rated company offering a range of roofing and gutter services. To schedule a complimentary digital roof inspection, give us a call at 901-854-3402, or contact us online. We are happy to serve Memphis and the surrounding Midsouth! To see more updates from Restoration Roofing, check out our Facebook page.