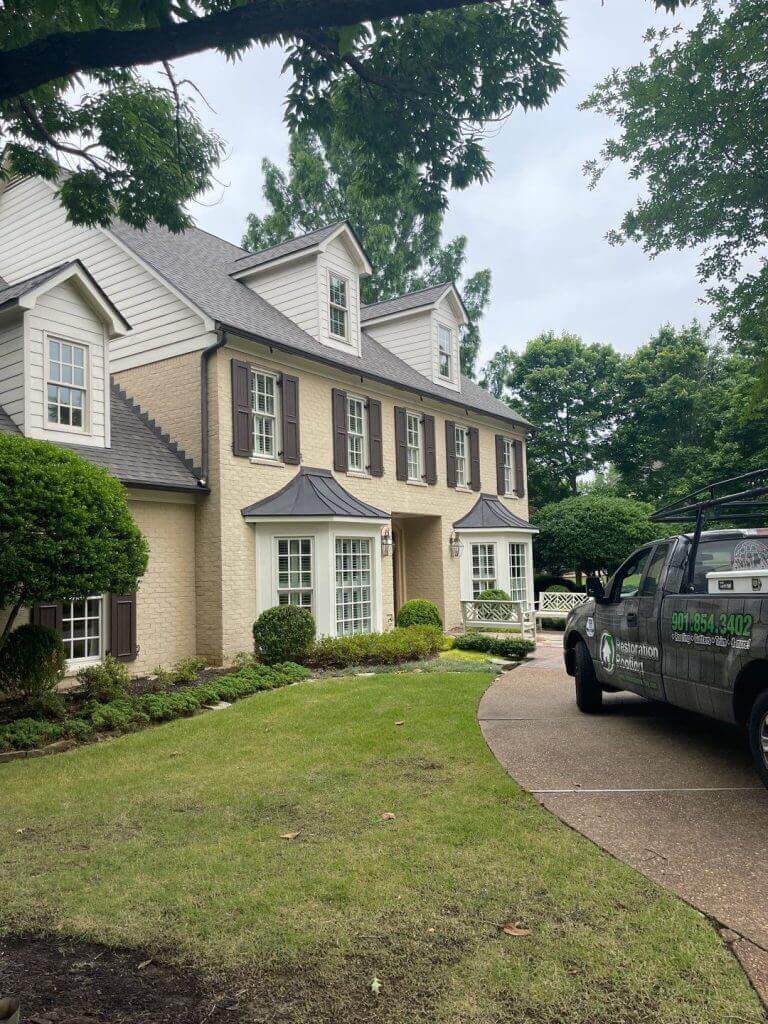 Germantown, TN Roof and Gutter Guards
Jan 16 2023
This beautiful Germantown, TN home was recently completed with an Atlas shingles roof in the color Pristine Weathered Wood. The roof was completed with drip edge, ridge vent, and soffit vents. Restoration Roofing also installed RainDrop Gutter Guards on the homeowner's gutters to ensure that they continue flowing. Gutter guards are a great addition to your home to keep out debris and keep water flowing through your gutters.
The homeowner was so pleased with our Germantown, TN roofing services that they left us a 5-Star Google Review. See what they had to say!
"We had a great experience. The team showed up every morning at exactly 7am to start work. First day they worked 14 hours straight. Beautiful work with no surprises. Highly recommend this company!" – Jeff M.