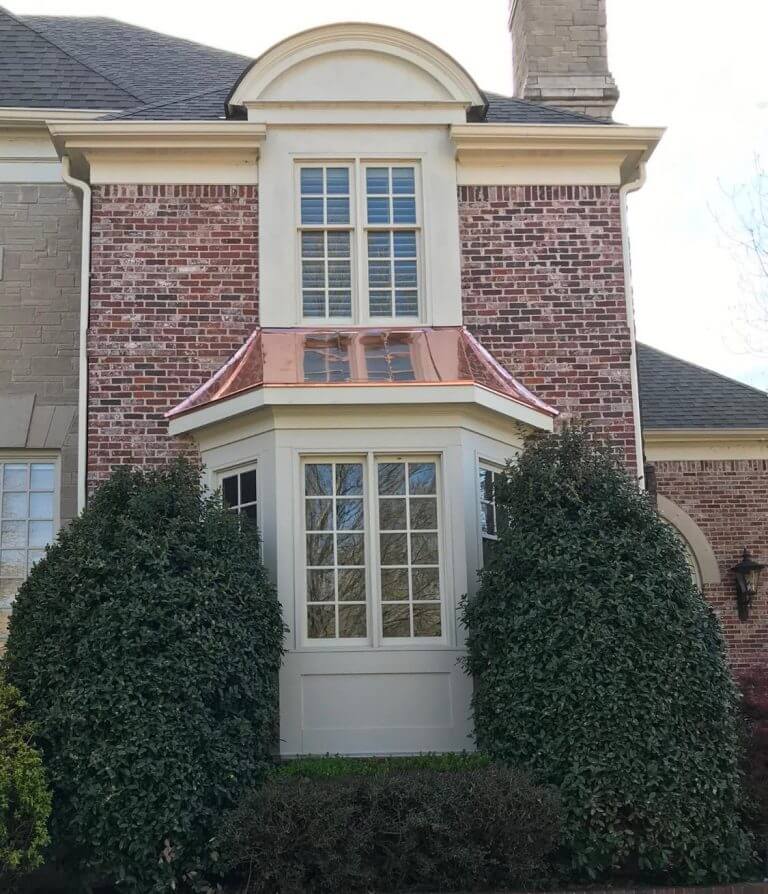 Benefits of Using Copper on Your Roof
Apr 14 2021
Using copper on your roof system has been around for centuries – and with good reason. The material is not only aesthetically pleasing but has the longevity and efficiency to make it a popular roofing option. While the price of copper is a more expensive choice compared to other roofing materials, the advantages are well worth the investment.
Durability
Copper roofing and accessories are strong and can last over 50 years with regular maintenance. Copper is a resilient material, meaning it can withstand a lot of abuse from the usual elements that cause damage to roofs. It also comes with the added benefits of being fireproof, waterproof and resistant to mold and mildew. While most other materials will rust in a matter of years, copper is extremely resistant and can withstand extreme temperature variations.
Environmentally Friendly
The fact that copper is also environmentally friendly and recyclable is a great perk. Since copper is naturally produced, you can use it without worrying that it is harming the environment. Other materials will break down and weaken over time, however, copper can be repeatedly recycled.
Lightweight and Flexible
Copper has a clear advantage over other materials due to it's lightweight material. Your copper roofing accessories will have a longer lifespan compared to aluminum options since they are resistant to issues like cracking or buckling.
Attractiveness
Copper is a very attractive roofing material and can greatly increase the curb appeal of a home. From the high sheen of brand-new copper to the blue-green patina over time, copper can compliment your home and give it a classic feel. Much like fine wine, copper only gets better with age.
Looking to sell you home? Copper roofing also provides your home with a high-value retention, potentially generating a higher value for your home.
As a homeowner, you are faced with many decisions on adding your personal touch to your home. While using copper on your roof may seem like a cosmetic decision, it has many benefits that make it a cost-efficient option in the long run. If you are interested in learning more about adding copper accessories to your home please contact us to learn more.
Contact us at 901-563-8645 or click here to set up a free estimate. We offer inspections that are easy and completed quickly. Make sure to follow us on Facebook and Instagram for more tips on taking care of your roof.