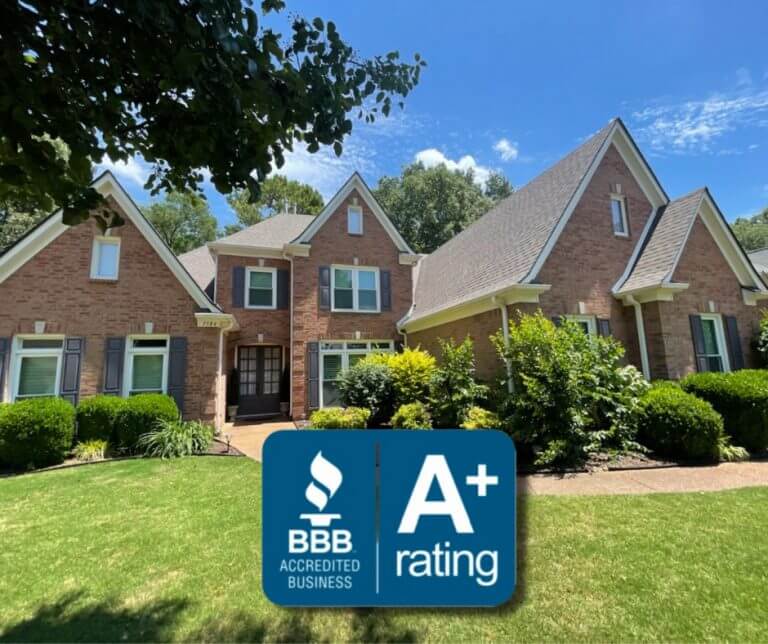 Benefits of Using A Roofer with A+ BBB Rating
Jun 04 2021
Any roofing contractor working on your Memphis home needs to be vetted. After all, you are trusting them with the largest investment you own. One way of narrowing down to your best option is to search for roofing contractors with certifications in organizations like the Better Business Bureau (BBB).
So, what does the BBB rating system mean for homeowners?
The BBB Ratings System
The BBB's mission is to promote marketplace trust which it does through a rating system of assigning businesses a rating from A+ (highest) to F (lowest).
The grade given to a business represents the BBB's degree of confidence that a business is operating in a trustworthy manner and is resolving any customer complaints. Consider that for a second. What is the most critical part of any buying experience with a business? Their ability to treat you fairly and be available for questions or follow-up services.
A business's total score is based on a 100-point scale with points earned in a range of 13 categories including transparent business practices and time in business.
Roofing Contractor with an A+ BBB Rating
What does it take for a company to receive an A+ rating? A lot! A Memphis roofing contractor with an A+ ranking requires a minimum of 97 points out of 100, which requires a near perfect score in all 13 categories.
We should note that out of all home improvement and remodeling contractors, roofers ranked #1 for the most complaints BBB complaints from customers. On top of that, 90% of roofing contractors fail within the first 2 years. These staggering statistics are all the more reason to vet your Memphis roofing contractor through their ratings with the BBB.
The rating is based on years of experience and building a reputation with the Memphis community. That means if you're working with a roofing contractor with an A+ rating from the BBB, you can be sure that your roof or gutter replacement is being handled by experts.
Looking for BBB-accredited roofing contractor near you?
Restoration Roofing is a fully insured and BBB A+-rated company offering a range of roofing and gutter services. Click Here to visit our BBB profile and read more about our customer reviews and ranking. To schedule a complimentary digital roof analysis, give us a call at 901-854-3402, or contact us online. We are happy to serve Memphis and the surrounding Midsouth!