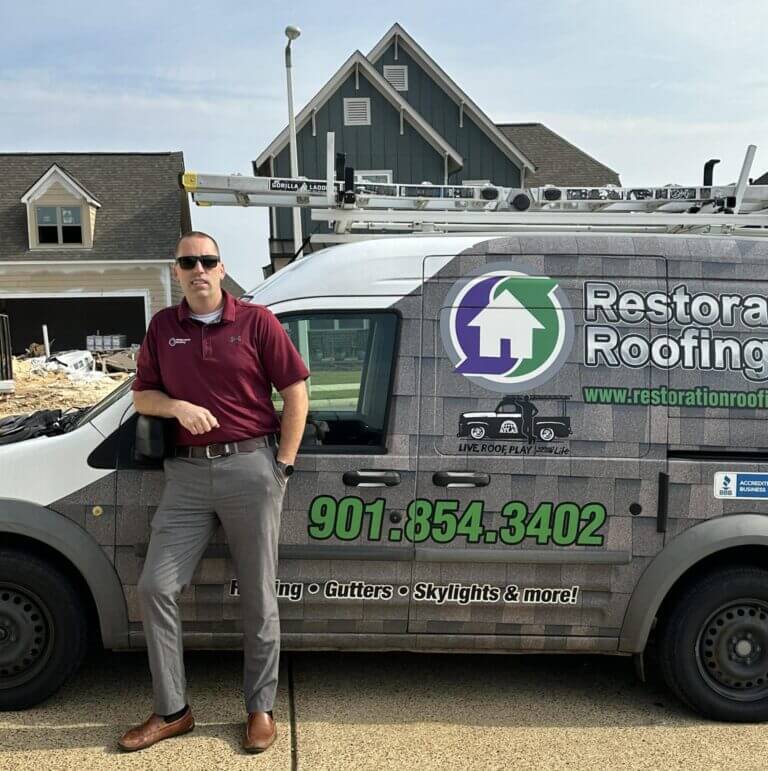 Benefits Of Using A Local Collierville Roofer
Sep 25 2023
Roofing is not just about installing shingles and making sure there are no leaks. It's about understanding the unique needs of a specific location, the weather patterns, the architecture, and most importantly, the people. When it comes to roofing in Collierville, using a local roofer rather than a national or out-of-state company comes with a myriad of advantages. Here's why:
Local Knowledge & Expertise
Local Collierville roofers are well-acquainted with the unique climatic conditions of the region. From the sweltering summer heat to stormy winters, a Collierville roofer is best positioned to recommend the right materials and techniques that would stand the test of time in such conditions. A national company might have a generic approach that might not hold up to specific local challenges.

Rapid Response Times


In case of an emergency, such as storm damage or sudden leaks, local roofers can reach you faster. Their proximity ensures that they can assess and address your roofing issue promptly, minimizing potential damage. An out-of-state roofer might not be as accessible when you need them urgently.
Building Trust and Reputation
Local roofing companies thrive on local reputation. Word of mouth, reviews from neighbors, and community feedback are essential for their business. As a result, they are more likely to provide quality service, as their next job could very well be for your next-door neighbor! National companies might not be as vested in local community sentiments.
Understanding of Local Building Codes
Every region has specific building codes and regulations. Local Collierville roofers are familiar with these codes and ensure that all work is compliant, avoiding potential legal hassles or redoing some parts of the job, which could be the case with an unfamiliar out-of-state company.
Economic Benefits to the Local Community
By hiring local roofers, you're ensuring that the money you spend stays within the community, contributing to its economic prosperity. It helps create jobs and supports local businesses, making the community self-reliant.
Personalized Customer Service
There's a good chance a local roofer might know you personally or through mutual connections. This close-knit community feeling can lead to more personalized service, understanding your specific needs, preferences, and budget.
Accountability Post-Completion
Once a roofing job is completed, it's not the end of the relationship. There might be follow-ups required, routine maintenance, or addressing any issues that might crop up later. Local roofers are just a call away and can quickly come over, ensuring continuity in service. On the other hand, a national company or out-of-state roofer might move on to their next big project in another location, making post-completion follow-ups challenging.
Local References and Portfolio
Want to check the quality of a roofer's work? With a local Collierville roofing company, you can easily visit their previous projects, perhaps even in your neighborhood. Talking to past clients and physically seeing the quality of roofing jobs can give you peace of mind.
Competitive Pricing
Local roofers are more likely to offer competitive pricing suited to the local market. Since they operate within the community, their overheads can be lower than large national companies, savings which can be passed down to clients.
Community Involvement
Local businesses, including roofers, often give back to their communities in various ways, be it sponsoring local events, youth sports teams, or community service. By supporting them, you're indirectly contributing to the well-being of the community.
In conclusion, while national roofing companies or those from out of state might have broader reach and name recognition, the benefits of using a local Collierville roofer far outweigh the perceived advantages of bigger corporations. It's a choice between personalized, trustworthy service grounded in local expertise and a generic approach that might not always prioritize community needs.
When you invest in your home's roofing, make sure you're also investing in your community by choosing a local Collierville roofer. Your roof and your community will thank you for it!
For all your roofing needs, trust the experts at Restoration Roofing. We're more than just a Collierville roofing company; we're your partners in home protection. Contact us today!
Give us a call at 901-854-3402 or fill out our Contact Us form and we will reach out to you with our next available inspection. Make sure to follow us on Facebook and Instagram for more tips on finding the best roofing contractor for you.