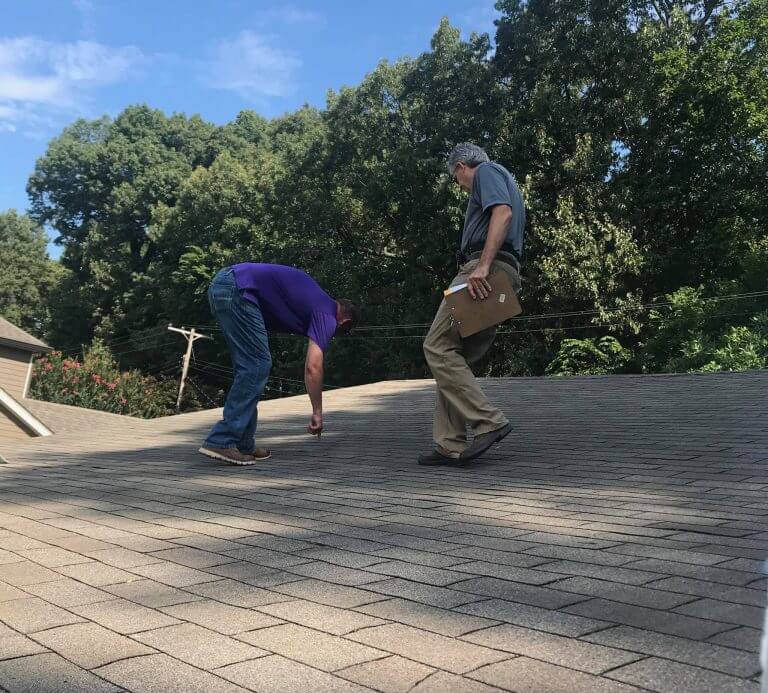 Benefits of Having a Roofing Professional for Insurance Claims
Jan 21 2021
You wouldn't go to court without your lawyer, so why would you go to your insurance without your contractor?
With heavy rain and windstorms passing through the Mid-South, a number of homes will experience storm damage, which also means roof damage.  Your first instinct might be to call your insurance company, but since insurance companies will often deny these claims, we also recommend calling a local roofing professional.
There are a number of reasons why we recommend having a roofing contractor work with you to file an insurance claim.
Check for Damage: Having a professional inspect your roof will ensure your damage doesn't turn into further issues into your home. A roof leak can easily compromise your roof system including rotten rafters and decking, mold growth and sheetrock damage.  A roofer will be able to assess all the damage and take preventative measures to keep leaks from causing further damage.
Analyze Storm Damage: A roofer will also be able to assess damage that might be invisible to you. Most storm damage to your roof won't be visible from the ground. Even if you get a ladder and climb on your roof (which we do not recommend), you might not know exactly where to look or what to look for. A professional roof inspection will allow the roof to be assessed by someone with a trained eye for storm damage.
A professional roofer will know the signs to look for when it comes to storm damage. They will look for creased shingles in cases of wind damage and/or dents from hailstorm damage.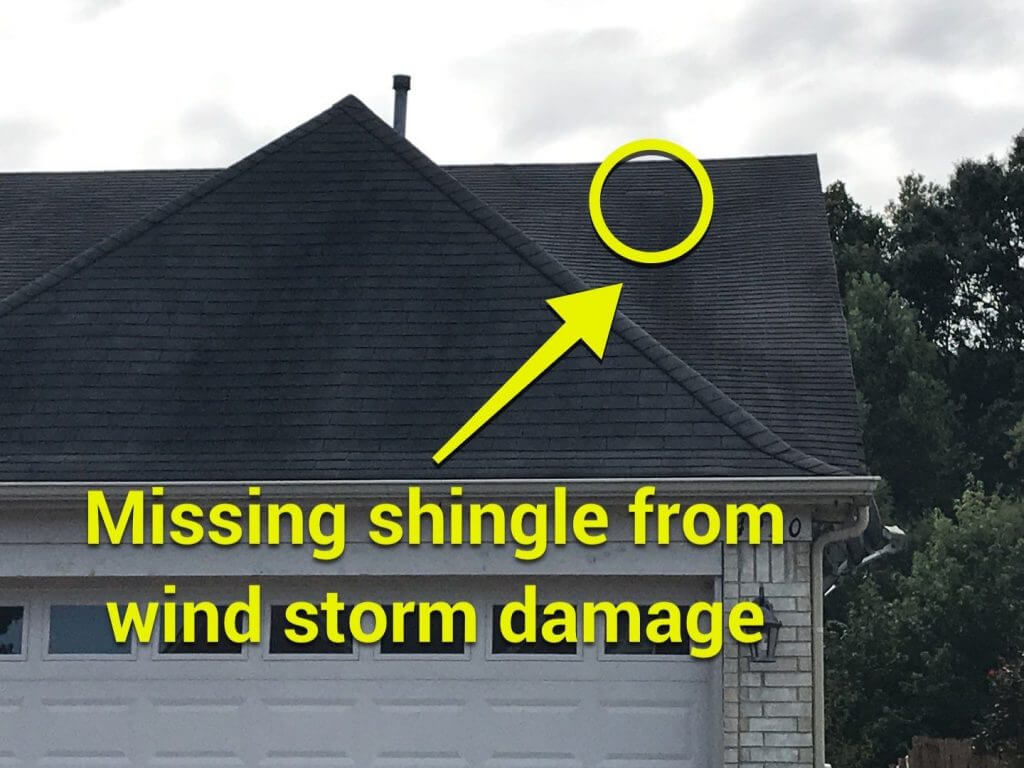 Document Storm Damage: At Restoration Roofing, we document each home inspection by uploading photos and damage descriptions to our online project report portal. The application allows for us to organize high-quality images and keep a timeline of each project for each homeowner. An inspection will also allow for your roofer to chalk outline the areas of roof damage further documenting the damage for your insurance company.
Help Handle Insurance Claims: The best part of having a roofer on your side when you file a claim with insurance is how much they simplify the process. Insurance companies require pictures and extensive amounts of proof that there is damage. Having a roofing professional working for you means that their reports are professionally certified, and your insurance company won't be able to ignore it.
Meet with Your Insurance Adjuster: The most important time to have a professional roofer working with you on your insurance claim is during the meeting with the insurance adjuster. Restoration Roofing will meet with your adjuster and show them the proof of storm damage.
While insurance adjusters may have experience dealing with claims, they are not certified roofing professionals. As a homeowner you want someone with a construction background who knows exactly what they are looking at to represent you to the insurance company.
When to Call the Professionals
A heavy storm can take a toll on the condition of your roof. That's why it's so important to get a professional inspection to assess any damage. Hiring a professional roofing contractor will simplify and speed up the insurance process while saving your money in the long run.
At Restoration Roofing we have the experience and expertise to help you with a detailed inspection report and filing your insurance claim. To get in touch with one of our project managers, give us a call at 901-854-3402 or click here to set up a free inspection. We offer free inspections that are easy and completed quickly. Make sure to follow us on Facebook and Instagram for more tips on taking care of your roof.