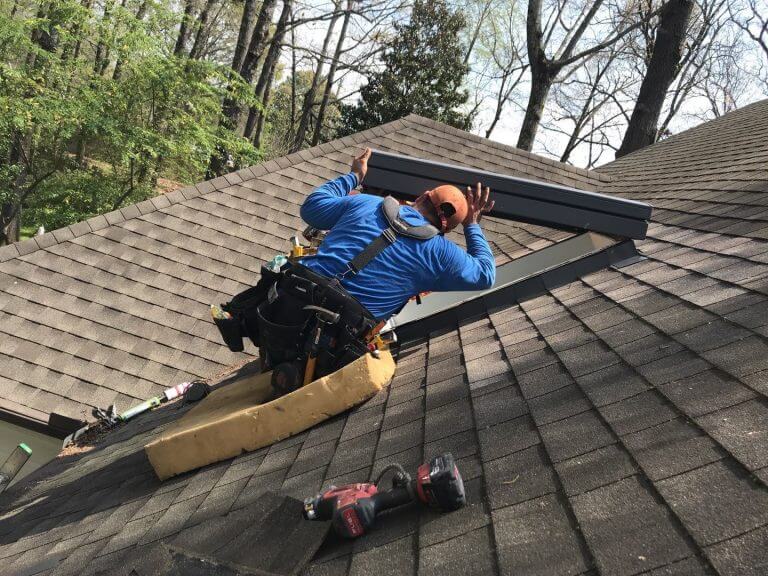 5 Signs That You Need to Replace Your Skylight
Sep 15 2021
Skylights are a beautiful addition to your home and are a great way to transform your Memphis home by letting in fresh air and natural light. Unfortunately, they tend to get a bad rap with a lot of homeowners and even roofers.
Through our sister company, Mid-South Skylights, we are hoping to turn that reputation around and share why we recommend installing or replacing old skylights with VELUX skylights. As the only VELUX 5-star Installer in the Mid-South region, we specialize in quality products and have achieved the highest standard of certification as an independent installer of VELUX products.
Here are several signs that it is time to replace your Memphis skylight before it turns into a roofing concern.
Age of the Skylight: If it has been some time since you got your skylight installed, there is a good chance that it is about time to replace. Skylights typically last for around 20 years and will need to be replaced after that time. The technology behind skylights have changed over the years, and they are no longer the plastic bubble skylight that yellow and crack with age. We install the VELUX skylight that comes with a 10-year installation no leak warranty.
Leaks: You may notice discoloration, bubbling or flaking in your drywall around the skylight. This is a sign that your skylight is going to need replacement right away. There is most likely an issue with the sealant of the window and ignoring a leak will lead to further roof damage.
Cracks on the Skylight: This is an obvious sign that your skylight needs replaced. Since the skylight is part of your roof, you cannot have any cracking or else it can lead to leaks coming into your home.
Roof Replacement: If you are already in the process of replacing your roof, we also suggest replacing your skylight at the same time. Your skylight will get disturbed while the roof is being worked on which can lead to leaks.
Yellow and Discolored: The older version of skylights were made of plastic and as those get older they become yellowed and discolored. Once this happens, the skylights will not be as efficient in letting in light and it is time for a replacement.
If you are having issues with your skylight, call us to inspect, find the issue and provide a solution that will get you set for years to come. To get in touch with one of our project managers, give us a call at 901-854-3402 or click here to set up a free inspection. We offer free inspections that are easy and completed quickly. Make sure to follow us on Facebook and Instagram for more tips on taking care of your Memphis roof.