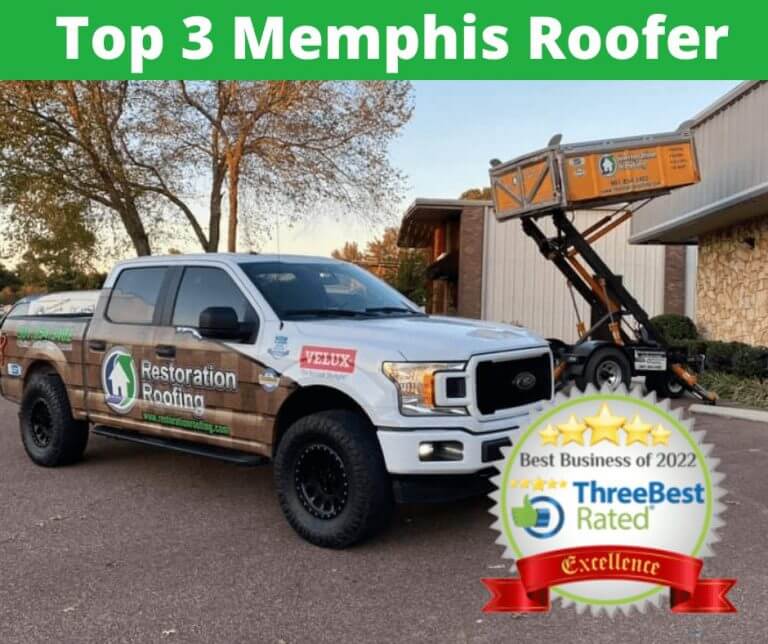 3 Best Memphis Roofing Companies
May 13 2022
Choosing a Memphis roofing company can be a daunting task when facing the hundreds of options of local contractors that serve the area. We understand the concern since some contractors may not have the necessary licenses to operate, some are storm chasers, and others may not install a proper roof system.
The following roofing companies were ranked as the 3 best roofing contractors in Memphis, TN by Three Best Rated. Each of the following roofing contractors were ranked on a 50-point inspection, which included customer reviews, history, complaints, ratings, satisfaction, trust, cost, and general excellence.
According to their guidelines, here are the top Memphis roofing contractors:
Excellent Roofing
Excellent Roofing is an award-winning roofing contractor in Memphis. John Bennett is the owner of Excellent Roofing. They have a licensed and insured residential and commercial roofing contractor. The team has well-qualified staff & technicians for their work. They will help you choose the best roofing system to meet your durability and appearance needs while staying within your budget. In addition, they handle all kinds of roof repair and restoration services to the customers. 24/7 emergency roofing services is also available. They also provide free estimates. The firm also serves Arlington, Bartlett, Collierville, Cordova, Germantown, Jackson, Hernando, Olive Branch, Southaven, Marion & West Memphis.
Elite Roofing Solutions
Elite Roofing Solutions is your local roofing contractor in Memphis. It is your Mid-South leader in roofing and restoration services. Their team of roofers is bonded, licensed, and insured. Their team of expert roofers is skilled and trained to provide reliable and professional roofing services at competitive prices. They are small enough to handle residential roofing repairs but large enough to take on complex commercial customers. They have the tools and experience to complete roofing installation and repair projects quickly and correctly. They are privileged and proud to provide you with your roofing needs. The company offers free quotes and estimates. They also serve in Bartlett, Germantown, Collierville, and the surrounding cities.
Restoration Roofing
Restoration Roofing is one of the best roofing service businesses in Memphis. They are a family-owned company that prides itself on providing high-quality services. In addition, they are Platinum Pro Atlas Shingle installers. They provide only top-quality roofing materials and installation. They are certified to install many roofing systems in both residential and commercial applications. At Restoration Roofing, their professional roofing contractors can perform a roof inspection, evaluate the condition of your roof, and recommend any needed repairs. They understand that shoddy roof repairs can ultimately cause more problems than they solve. As a result, they use quality roofing products that help ensure your roof's longevity. They also provide free estimates. Whether you need a roofing project done for your home or commercial property, contact them for a quote before you call any other Memphis roofing companies.
Before starting any roofing project, be sure to do your research and choose a roofing contractor who has been vetted time and time again. To help with your research, check out How to Find a Roofing Contractor blog, which breaks down what to look for and the best questions to ask.
Interested in working with Restoration Roofing? To get in touch with one of our project managers, give us a call at 901-854-3402 or click here to set up an inspection and digital report. We offer free inspections that are easy and completed quickly. Make sure to follow us on Facebook and Instagram for more tips on finding the best roofing contractor for you.