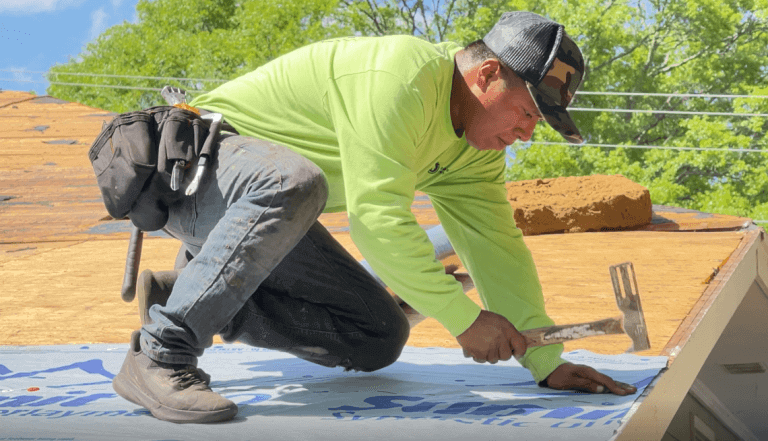 3 Best Collierville TN Roofing Companies
Jan 24 2023
Choosing the best roofing company in Collierville, TN is crucial for ensuring the longevity and overall effectiveness of your roof. A poorly installed or maintained roof can lead to costly repairs, leaks, and even structural damage to your home.
In this post, we will be highlighting the best roofing contractors in Collierville based on customer reviews, service offerings, and overall reputation. Whether you're in need of a new roof installation, repairs, or maintenance, these companies are sure to provide high-quality service and craftsmanship.
Restoration Roofing
Restoration Roofing is the top Collierville roofing company serving Memphis, TN and surrounding suburbs. Their roofers specialize in residential and commercial roofing, gutters, and skylights. Their team of fully licensed and insured contractors tackle projects ranging from roof repairs and replacement to new installation.
Located in the beautiful town of Collierville, TN, Restoration Roofing is a family owned and operated business built on the principles of honesty, respect, and generosity for all.
Their crews are all highly experienced and they never cut corners. Each job has a superintendent, on-site, to ensure quality controls are being met and customers' questions are being answered.
They are Platinum level installers for Atlas Shingles.
My Town Roofing
My Town Roofing has been a trusted Collierville Tennessee roofer for nearly 10-years. With services like roof repair, new residential roof replacement, commercial roofing, leaky skylight repair and replacement, My Town Roofing is a full-service roofing company. My Town Roofing is Owens Corning Platinum Preferred roofing contractor.
A-Team Roofing
A-Team Roofing offers residential & commercial roofing services in the Mid-South and Middle, TN. Started in 2018, they are a licensed, bonded, insured, and Veteran-owned General Contractor. They use Atlas Pinnacle Pristine Shingles with Scotchgard technology by 3M – guaranteed to be free of black algae streaks for the life of your roof. From new construction projects to needing to replace an old or damaged roof, they offer roofing repair and replacement services.
Finding A Collierville TN Roofing Company
By choosing a reputable Collierville TN roofing company, you can be confident that your roof will be installed and maintained to the highest standards, ensuring that it will last for many years to come. Furthermore, a reputable roofing company will have the experience and knowledge to handle any issues that may arise and will provide you with a warranty for their work. Not only that, but a reputable company will also have insurance, which will protect you from any potential liability in case of an accident or injury on your property during the work. Therefore, taking the time to research and choose a reputable roofing company in Collierville, TN will ultimately save you time, money, and stress in the long run.
Work With Restoration Roofing
At Restoration Roofing our team is here to keep you covered. We believe that every homeowner deserves to have a safe, secure roof over their home and we want to help you with any of your roofing, gutter or skylight projects.
We are the top-rated Collierville TN roofing company serving all of the surrounding suburbs of Memphis. Our team of fully licensed and insured roofers specialize in residential and commercial roofing, gutters, and skylights.
Interested in working with Restoration Roofing? To get in touch with one of our project managers, give us a call at 901-854-3402 or click here to set up an inspection and digital report. We offer free inspections that are easy and completed quickly. Make sure to follow us on Facebook and Instagram for more tips on finding the best roofing contractor for you.