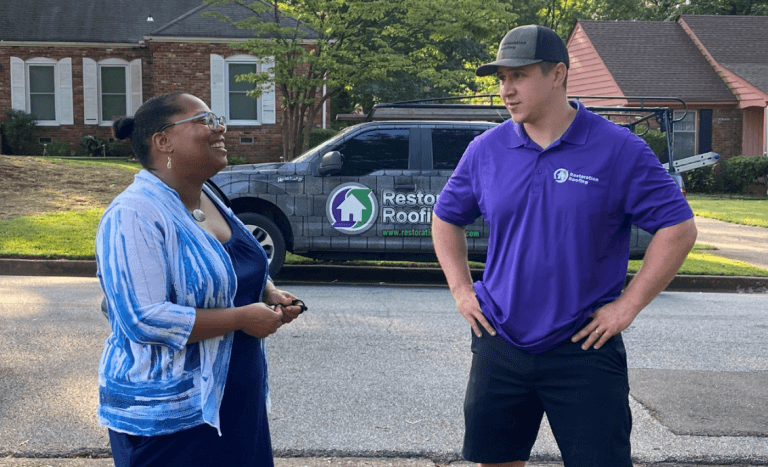 Restoration Roofing Provided Free Roof for Memphis Teacher
Sep 11 2020
This week we teamed up with the national roofing business school, Roofing Insights, to provide a free roof to a local Memphis teacher. On September 10, 2020, our crew and team members worked to replace a full roof on Ms. Sheila Ford's home, entirely free of charge.
Ms. Ford is a fourth and fifth grade math teacher at Scenic Hills Elementary where she has taught for the past 23 years. During that time, she has lived in the same house located just a mile away from Scenic Hills Elementary and neighbored by families of her students. After our roof inspection we believed her roof to be over 20 years old, leaking in areas into her home, and in desperate need of replacement.
In all the years living in her Frayser home, she has never had work done on her roof, however, we suspected three layers of shingles were on her roof.  "I was in need of a new roof," said Ford. "It was damage over time. I have trees around my house."
Roofs for Teachers is a charity created by Roofing Insights to partner with roofing companies all over the country to provide one free roof each month to a deserving teacher within the United States.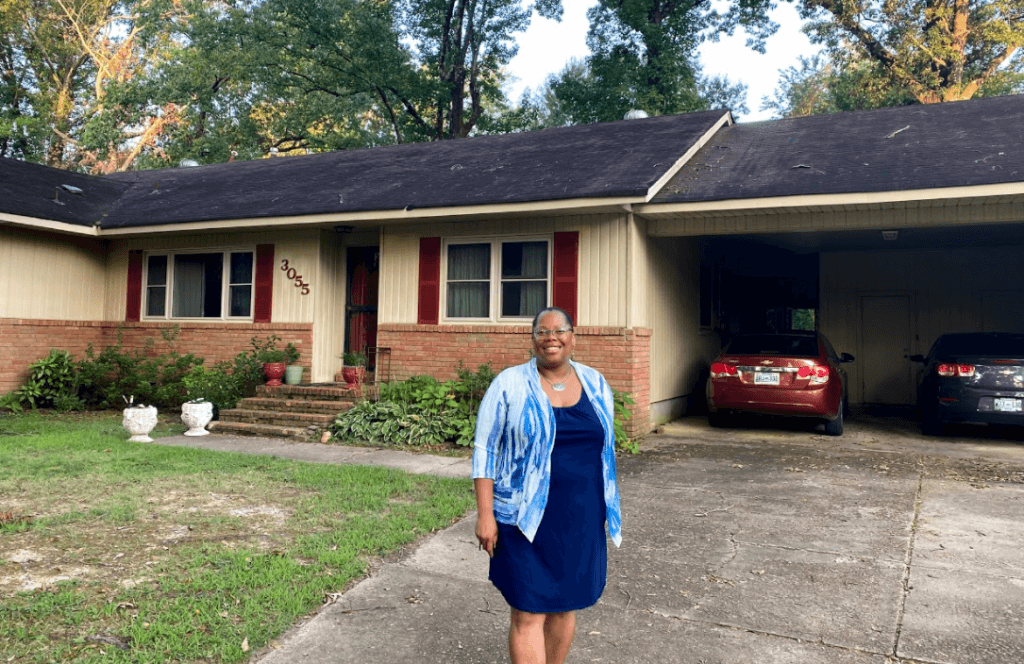 "We are so excited to partner with the Roofs for Teachers charity and are honored to be able to help a local teacher who has made an incredible impact in her community," said Brent Simmons, owner of Restoration Roofing. "We hope that in our own small way we can make a difference in the life of Ms. Ford, an amazing teacher, who has made a difference in the lives of so many in her community."
We searched for a teacher in need and learned about Ms. Ford from a previous customer. "I had a feeling before I met her that this was going to be the person. I saw how nice and bubbly she was and was like, look no more," said Simmons.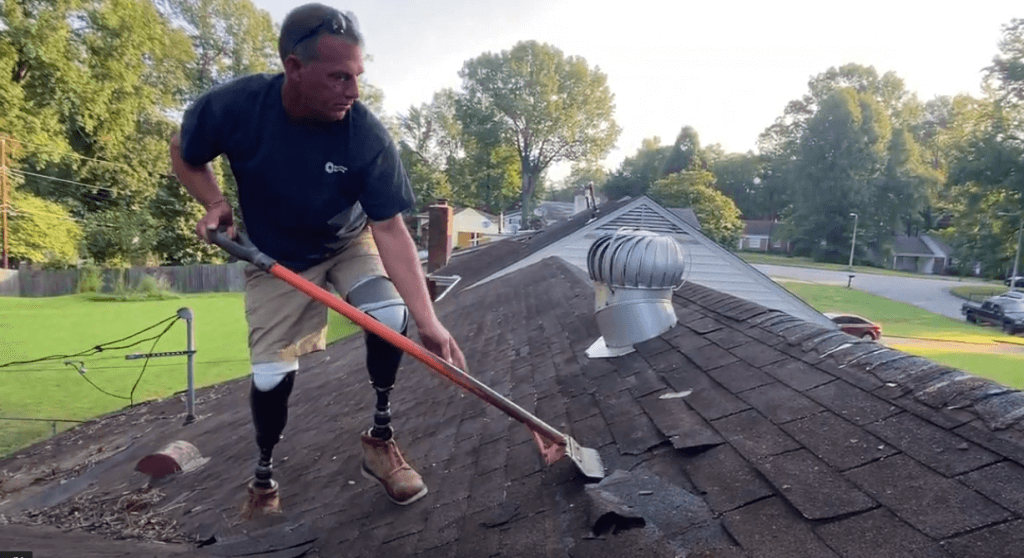 Ms. Ford was beyond excited to receive her new roof and see her home's facelift after so many years. "They're (Restoration Roofing) thinking about teachers. That was so refreshing," said Ford. "The community is everything. This is where we find safety. This is where we find friendships and love in our communities."
Our entire team including the project managers, office manager, front desk receptionist and owner worked together to get Ms. Ford a new roof.
We used Atlas Pinnacle Pristine shingles in the color Morning Harvest. The Atlas shingles were donated by Atlas Roofing.
To see the full story from the day check out Channel 24's video: